Lighting up the future of finance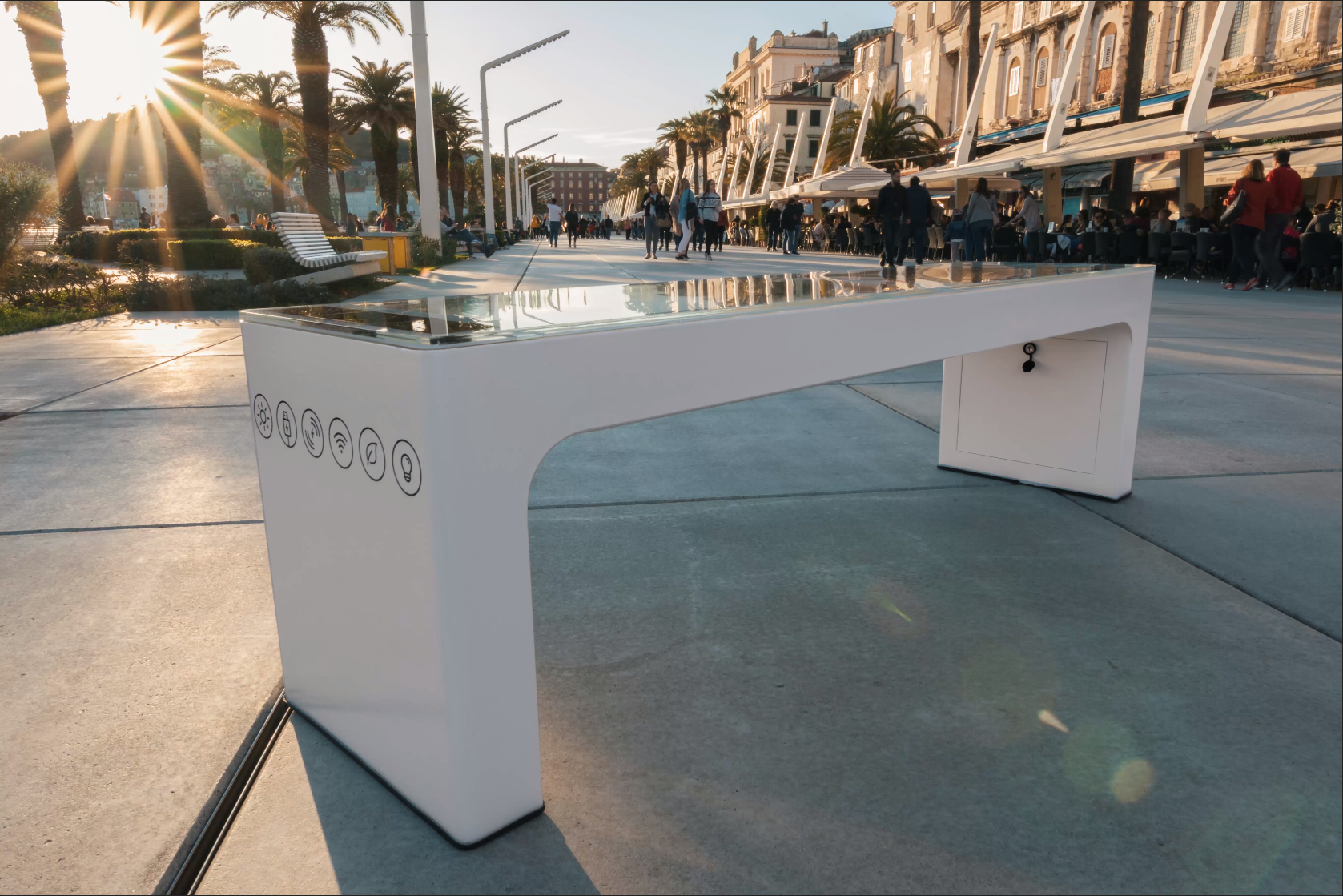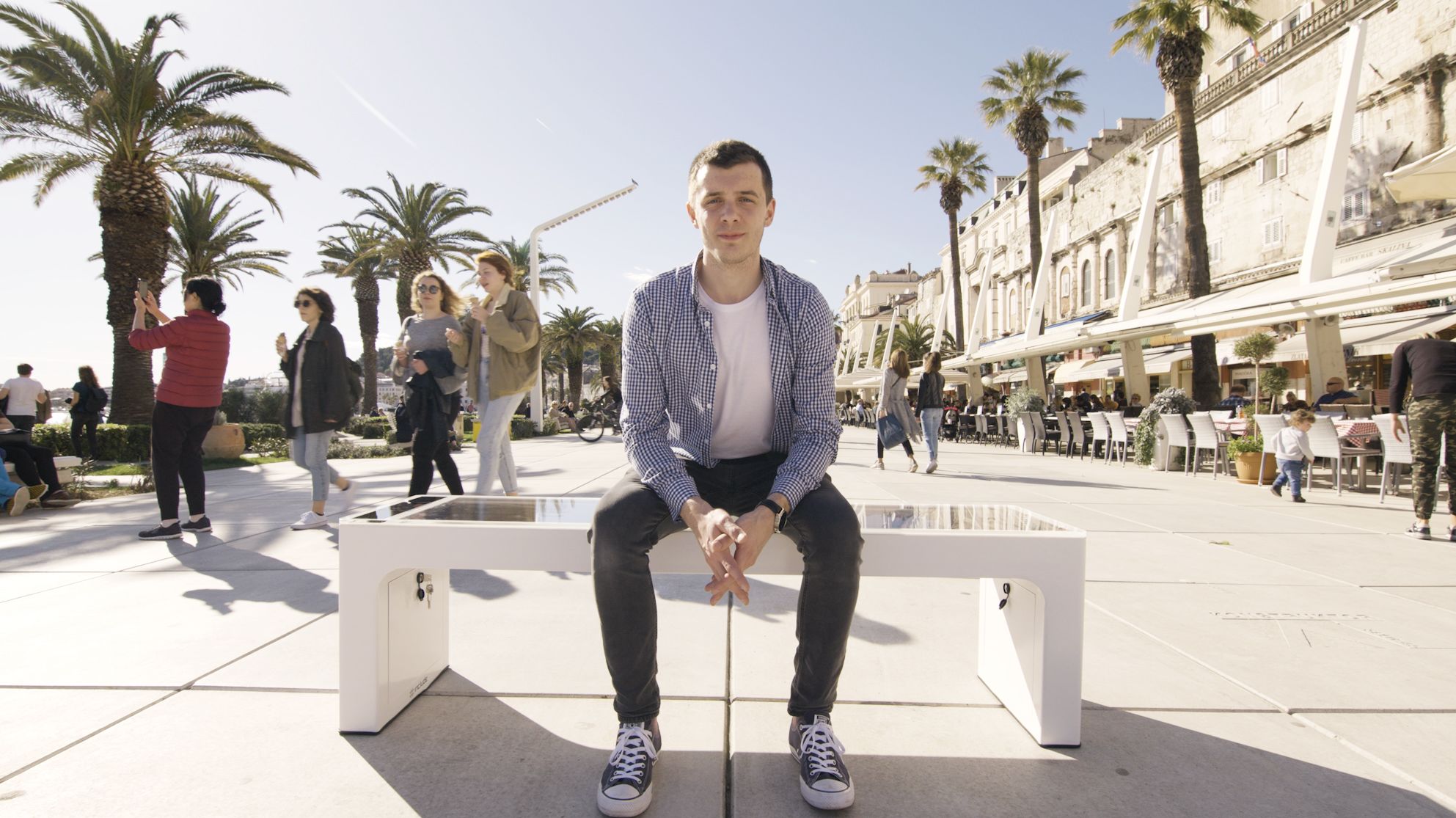 Ivan Mrvos was still at high school in the town of Solin, near Split, Croatia, when, in early 2014, he set up a one-man company called Include. The teenager was good at software and electronics, and he wanted to develop websites for companies in Split.
Nothing went smoothly at first. No one wanted his websites. They didn't want his next money-making idea, either – fun light-up chairs and tables in multiple colours, powered by rechargeable batteries, which he built with a 4,000 kuna (just over €500) loan from his grandma.
Recharging the batteries turned out to be a no-no for potential buyers. Then Ivan's money ran out. So, instead of starting the business he'd dreamed of, that autumn he went to college.
The problem Ivan Mrvos had just run into was one that faces all have-a-go entrepreneur heroes with a small company, or an idea for one: how do you raise finance to make your dream come true?
He was about to find a new kind of answer. But, back in 2014, the outlook for Ivan and other start-up entrepreneurs like him seemed unpromising.
While big companies can conveniently go for finance to the stock and bond markets - the parts of the financial system designed to bring together business investors with money to spare for long-term loans and companies with money-making ideas needing funding - small firms have always found these capital markets hard to access. They've usually been seen as too complicated, with too many regulations; it's been too expensive to jump through the hoops needed to begin.
Typically, small firms go instead to the bank for a loan. Banks have, after all, traditionally been the intermediary between savers and borrowers. Except that … uh-oh … even the bank often won't lend to a young entrepreneur without collateral or a proven track record. This only got worse after the crisis of 2008 onwards took down some of the world's biggest banks and nearly took down many more.
The realisation that so many banks had become so overextended that the entire global financial system had been at risk prompted governments all over the world to pressure banks to recapitalise – effectively, lending less, especially to riskier prospects like small and medium enterprises (SMEs) … and even more especially to startups. Nine out of ten startups fail. The result was more money in the banks' own vaults and a more stable financial system. But it wasn't a good climate for bottom-up business creativity and a return to confidence – especially in central Europe, where the crisis had hit particularly hard and been painfully persistent.
Still, giving up is for wimps. So Ivan went on trying.
"I still owed money to grandma. So I thought about those chairs. What if I put solar panels in them? They might still be costly, but they would produce their own energy. And that means you would be able to charge mobile phones…"
He cannibalised the material he'd bought to build chairs and, instead, built a prototype "smart bench" for municipal parks and streets that lit up, like the chairs and tables before, but didn't need recharging because of the solar panels. It could also charge mobile phones and housed a WiFi unit to which people sitting on the bench could connect. As well as providing street lighting, it even gathered data about the temperature and air pollution. He hoped to sell the bench to local government.
As an idea, it was still on the wacky side for the staider kind of investor. But, fast-forward four years, and Ivan Mrvos has dramatically turned around his fortunes. His company, Include, has now placed thousands of the innovative Steora benches, retailing at €3000 each, in cities around the world – not only in his own region but all around the EU, including in Scandinavia, and in places as far-flung as Australia and Abi Dhabi. In the first month of 2018 alone, Include took orders for 370 benches – over a third of the planned 1000 sales for the year. Ivan announced, also in January 2018, that he wants to open an American subsidiary this year. He has 32 staff in a 2000-square-metre facility in the Split area. Include's value is now listed on Croatia's crowdfunding website at $4.79 million. Ivan expects compound profits for the 2017-2021 period in the region of €11.5 million. By 2021, he will still be only 26.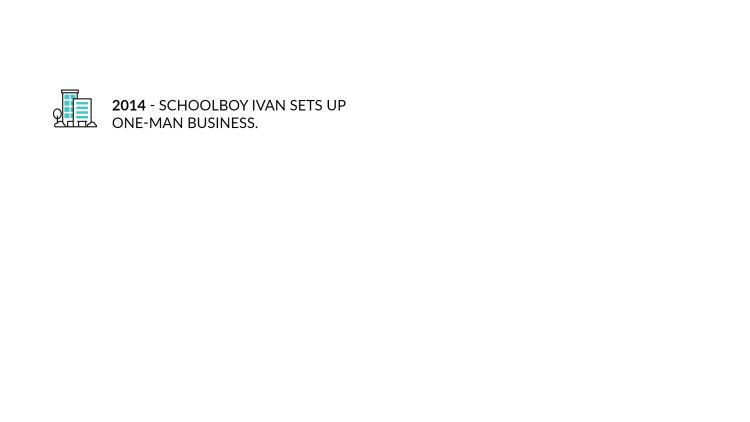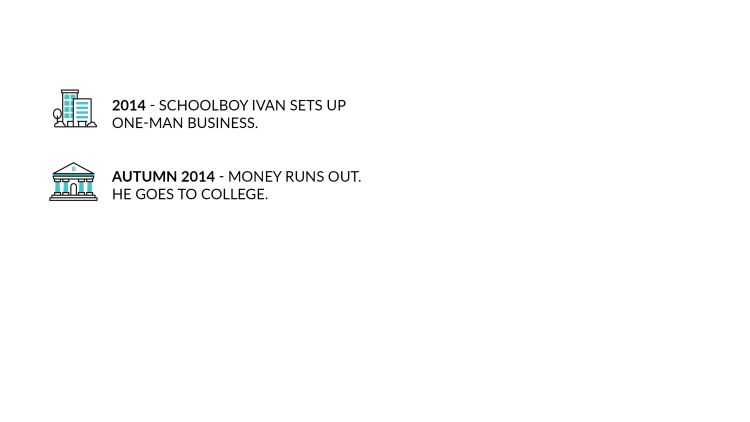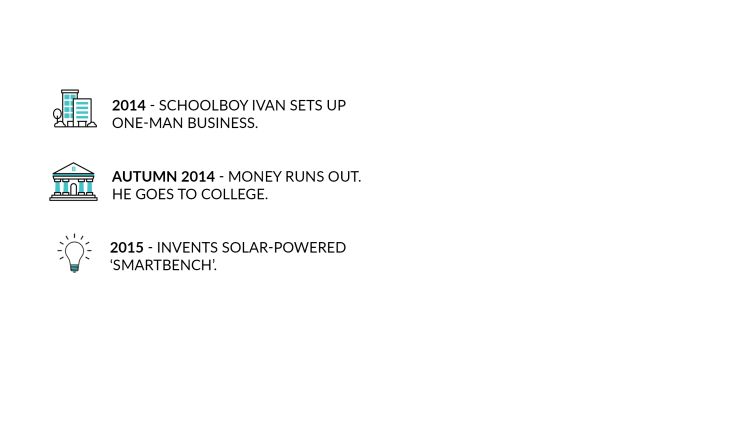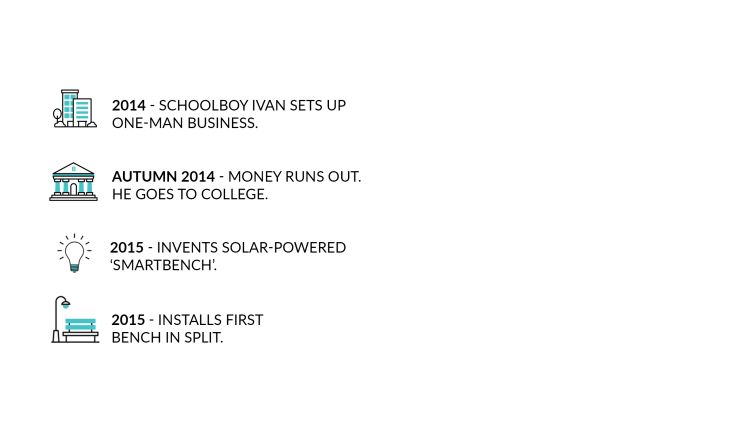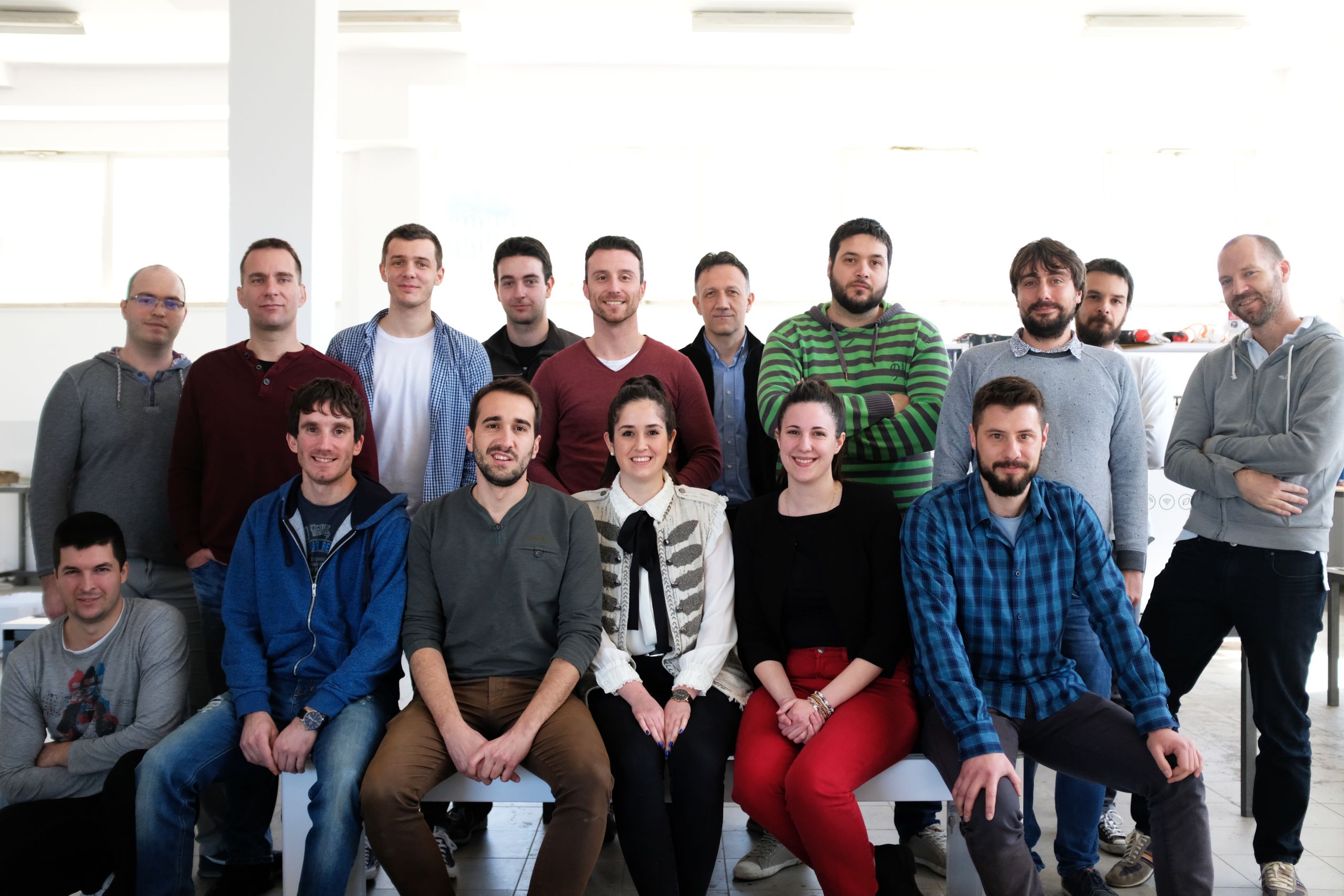 Ivan with his team from Include. There are currently 32 people working at their office near Split.
Ivan with his team from Include. There are currently 32 people working at their office near Split.
The winds of change for SMEs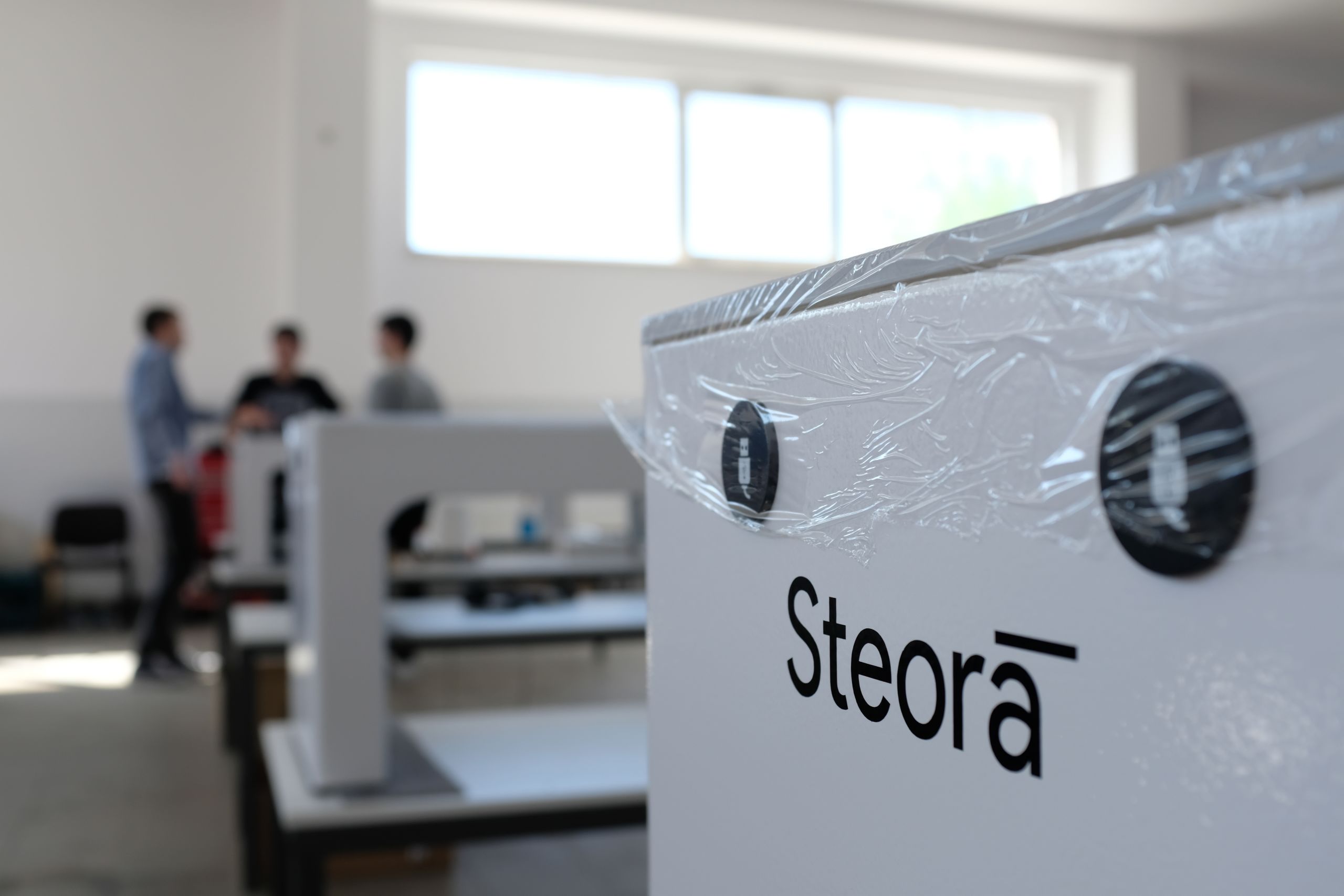 This success is a tribute to one young man's vision, persistence and sheer chutzpah.
But it's part of a bigger story, too. Ivan began his business just as governments around the world were realising the smallest companies needed better support. The only thing that would help revitalise national economies after the crash was access to finance, beyond what banks could offer, for small entrepreneurs. Governments looking for new ways to do this were absorbing technological advances, too, - the ever wider availability of data and new "fintech" solutions, such as crowdfunding through fundraising websites that let service providers talk directly to customers and investors and make deals without an intermediary. Ivan was about to benefit from the new regulations coming into existence, which would make it easier for start-ups to start up.
This global process started in America with the Jumpstart our Business Startups (JOBS) Act of 2012. Among other things, this made it possible for companies to use crowdfunding to issue securities (this part of the provisions came in in 2016).
The European Union's parallel liberalisation, MIFID-II, came into effect in January 2018. Its aim, like MIFID-I a decade earlier, was to help European capital markets become as dynamic as American ones. MIFID-II incorporated lessons learned both from the post-crash period after 2008 and from the technological advances of recent years.
MIFID-II sets out to foster what are called SME growth markets - a new category of market to support small companies. ("Junior" markets already existed in some countries – think of the UK's AIM, or Alternext for French, Dutch and Belgian securities – but the idea was to create a new generation of higher-profile markets with common regulatory standards, which protect investors while making it easier for companies to flexibly access finance). Under MIFID-II rules, SMEs can now raise capital of up to €8 million in the capital markets without an expensive old-style prospectus. At a smaller scale still, any retail consumer who's read on social media about an interesting startup raising funds can now join a crowdfunding platform to invest in, and then sell, a bit of it. Together, the changes of the past few years add up to what Hannes Takacs, a capital markets expert at the European Bank for Reconstruction and Development (EBRD) calls the "democratisation of the investment process."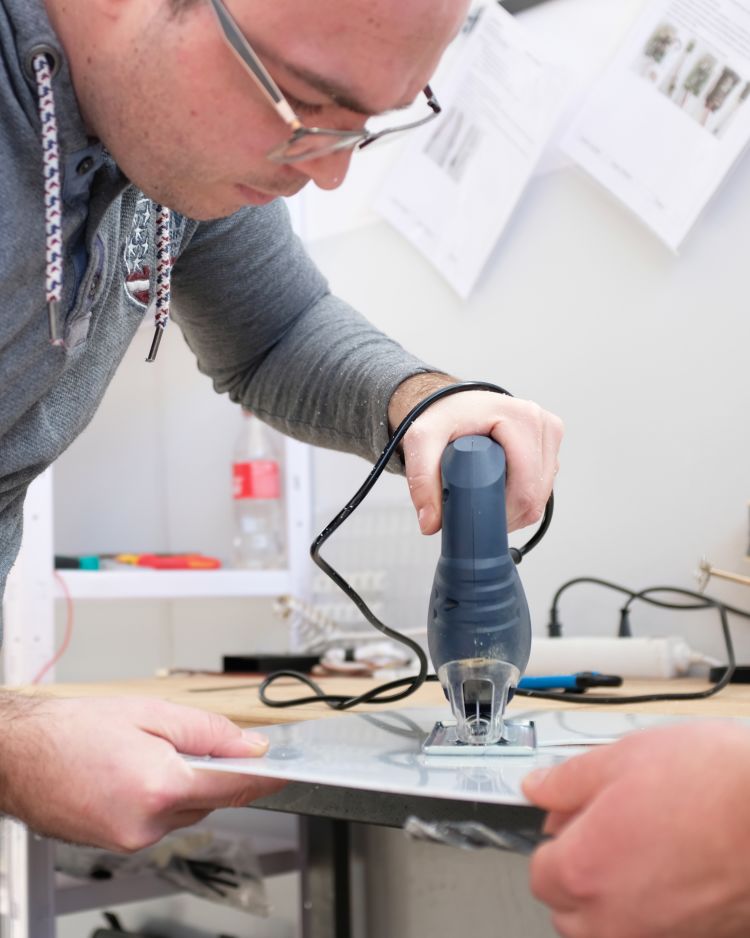 Assembling the smart bench at the Include factory.
Assembling the smart bench at the Include factory.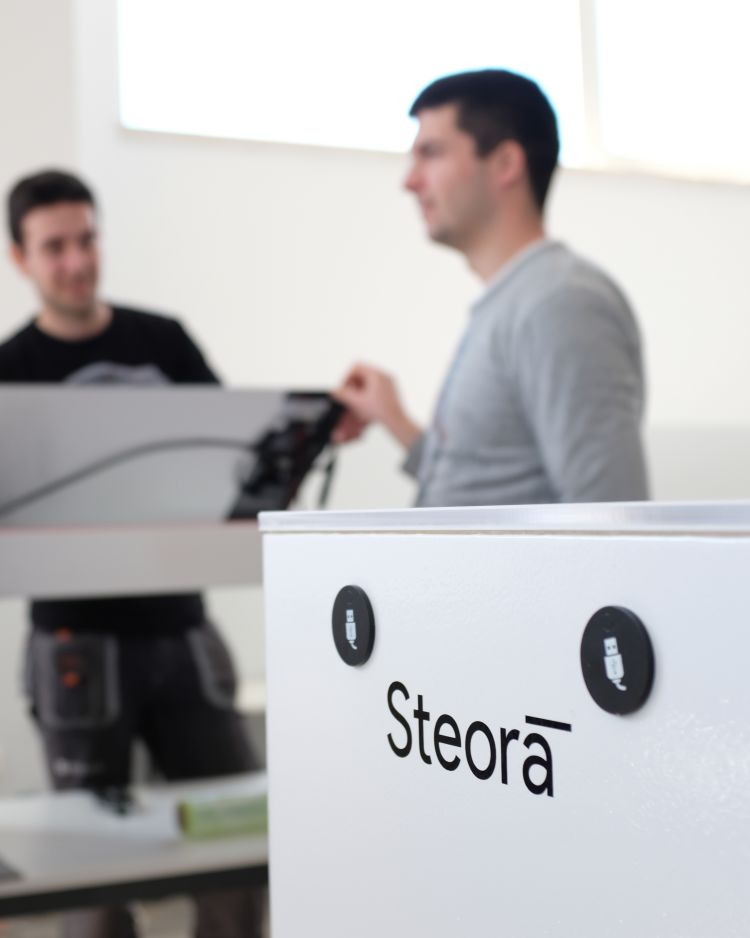 Croatia: an early adopter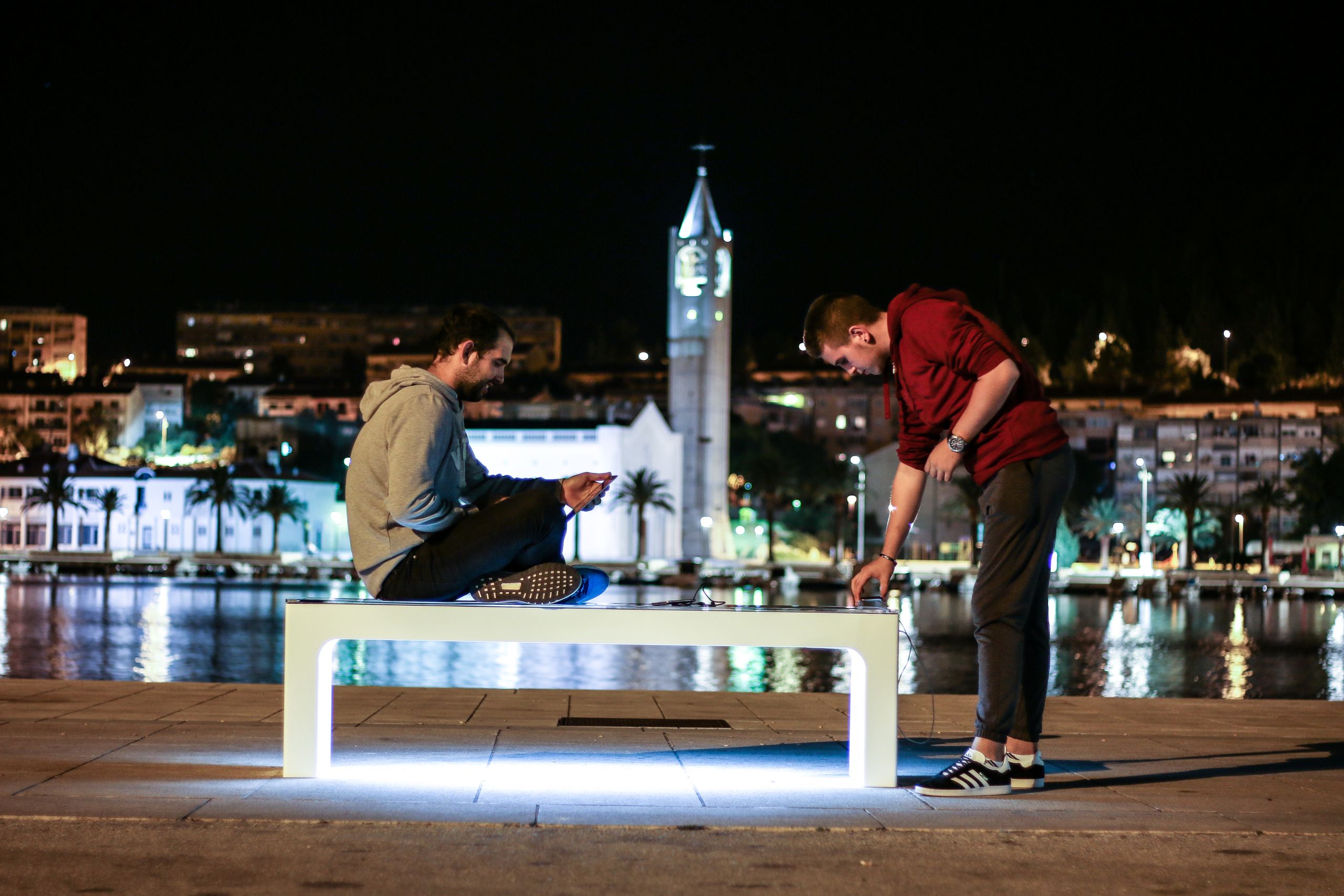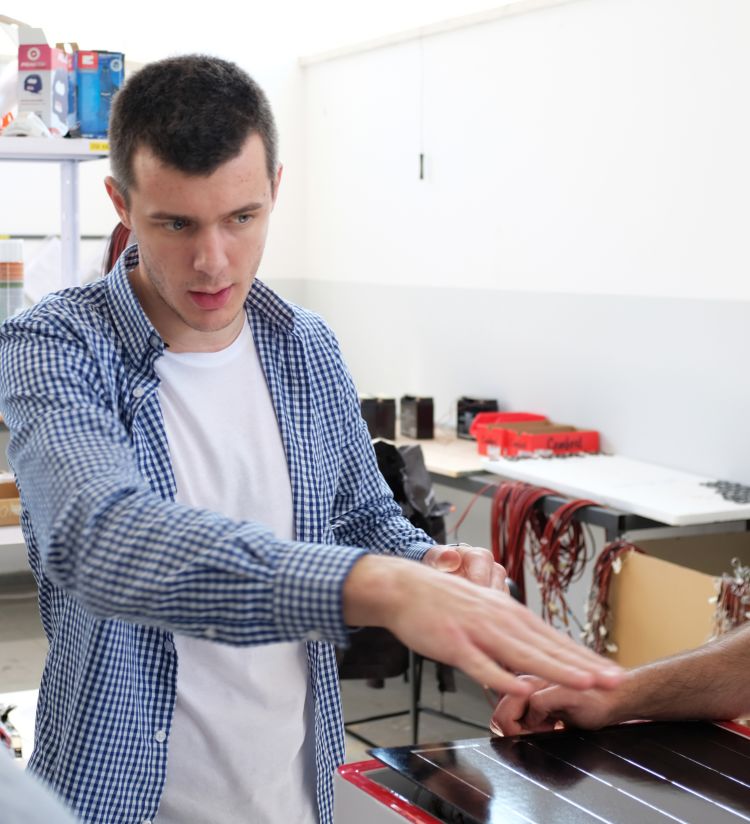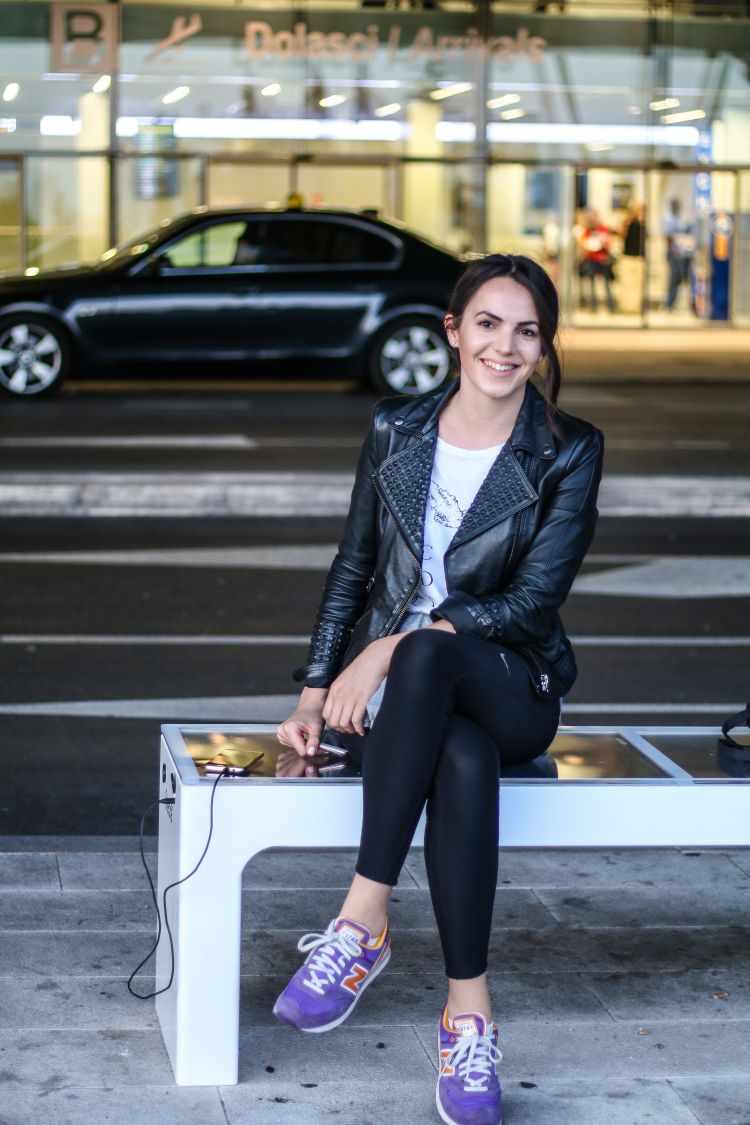 How did this look in Ivan's home country, Croatia? Very welcome. Since any reform that gives more funding opportunities to SMEs is a particular blessing in central Europe, where most business is relatively small-scale, Croatian authorities were keen to be early adopters of reforms to help small firms.
They were helped by the EBRD, which was set up in 1991 to bring capitalist know-how to the formerly communist countries of the eastern side of Europe, and which has expertise in improving capital markets.
To help countries move towards the well-organised capital market of the future, in 2014 the EBRD drew up a simple blueprint of what this market should look like. What the bank envisaged was a structure with up to five tiers of separate market activity, each for a different size and shape of company – but all looked after and regulated by the same stock exchange. If you were a tiny start-up just getting going, you could trade at level one, with very light regulation as you raised money, typically through a crowdfunding platform. If you were an international blue-chip, you'd be at level five, subject to much stricter rules but allowed to use sophisticated instruments like derivatives. And, in between, there would be up to three separate markets: at level four, for standard stocks; at level three, for small-to medium- companies that were already established, and, at level three, for privately listed companies (though these typically family-led firms are not that common in central and eastern Europe). Whatever kind of company you were, the important thing was that you'd be under the remit of the same stock exchange as you grew; as well as access to finance, you'd get the benefits of networking with bigger colleagues, and training in how to move up to the next level as you grew.
Another big plus of creating better local financing options for small business would be to help slow a brain drain to bigger financial centres. International venture capital funds or private equity often ask young entrepreneurs with an idea they want to fund to move headquarters to an established start-up financing community. If there's no hope for a business to flourish at home, because there are no markets, what bright young spark struggling with funding wouldn't be flattered to be asked to move instead to Berlin or Silicon Valley? "They follow the money," said the EBRD's Takacs. The best way to change that is by creating viable markets at home. "Then you have a much higher chance to keep them and the employment they might create. You also keep also innovation potential in the country. That's something I think governments are interested in."
Naturally Croatia wanted to be the place where the new rules worked in practice. But how? Many of these levels of trading and finance weren't yet available at the Zagreb Stock Exchange. There were just the top two – standard and premium shares. To make it possible to even imagine a company lifecycle that could run from start-up to blue-chip, helped by the stock exchange, more options had to be added.  So Croatia went ahead and created them.
Early in 2016, the EBRD took a 5.2 per cent stake in the Zagreb Stock Exchange. With EBRD help and support from the TaiwanBusiness-EBRD Technical Cooperation Fund, the exchange then set about creating the missing new levels of trading and finance. With no pressing need to cater for private companies, there were two new markets to create: for start-ups, on the one hand, and for bigger SMEs on the other.
Start-ups – level five of the EBRD blueprint – were the first to be added to the ZSE's business, from October 2016. Crowdfunding - a tech-led way for the smallest entrepreneurs to reach out directly to multiple potential small investors online – came to Zagreb in the shape of a joint venture with Funderbeam, an Estonian crowdfunding platform. Funderbeam South-East Europe was owned 80 per cent by the Funderbeam platform and 20 per cent by the ZSE.  The new start-up market started in January 2017. Within six months, three companies had been successfully financed. One was Ivan Mrvos's Include.
In Split, meanwhile, Ivan Mrvos had been quietly building his business. 
He'd began to see success in 2015 and 2016. Having sold his guitar ("one of the worst days of my life") and plundered the dud electric chairs to make his new prototype bench, in April 2015 he told the mayor of his home town, Solin, that this was the first smart bench in Europe. The mayor rather nervously let him install it in front of the town hall. The glowing bench instantly attracted attention. "I called the only journalist whose number I had … and I ended up on all the TV stations and internet portals. Newspapers were full of me and my benches. I couldn't believe it."
To Ivan's astonishment, he quickly received an order for six benches from the internationally recognised Sarajevo film festival. He had no idea what to charge. When he got the first half of his asking price, as a deposit, he had just four days to build the benches and, with his father, deliver them to Sarajevo, in next-door Bosnia and Herzegovina, in a rented van. By the end of 2015, his business was launched – he'd sold about 25 benches and made a profit of 70,000 kuna.
He used the money to buy a new bed and spend New Year in London. He also improved the bench's design and launched a new investment round, calling potential investors. "I was completely crazy. I asked for €1 million for 25 per cent of a company that had sold 25 benches." There were no investors. But Ivan went ahead anyway and hired seven engineers.
That made 2016 a rollercoaster. Orders kept coming, but Ivan was always scrambling to get enough to pay salaries.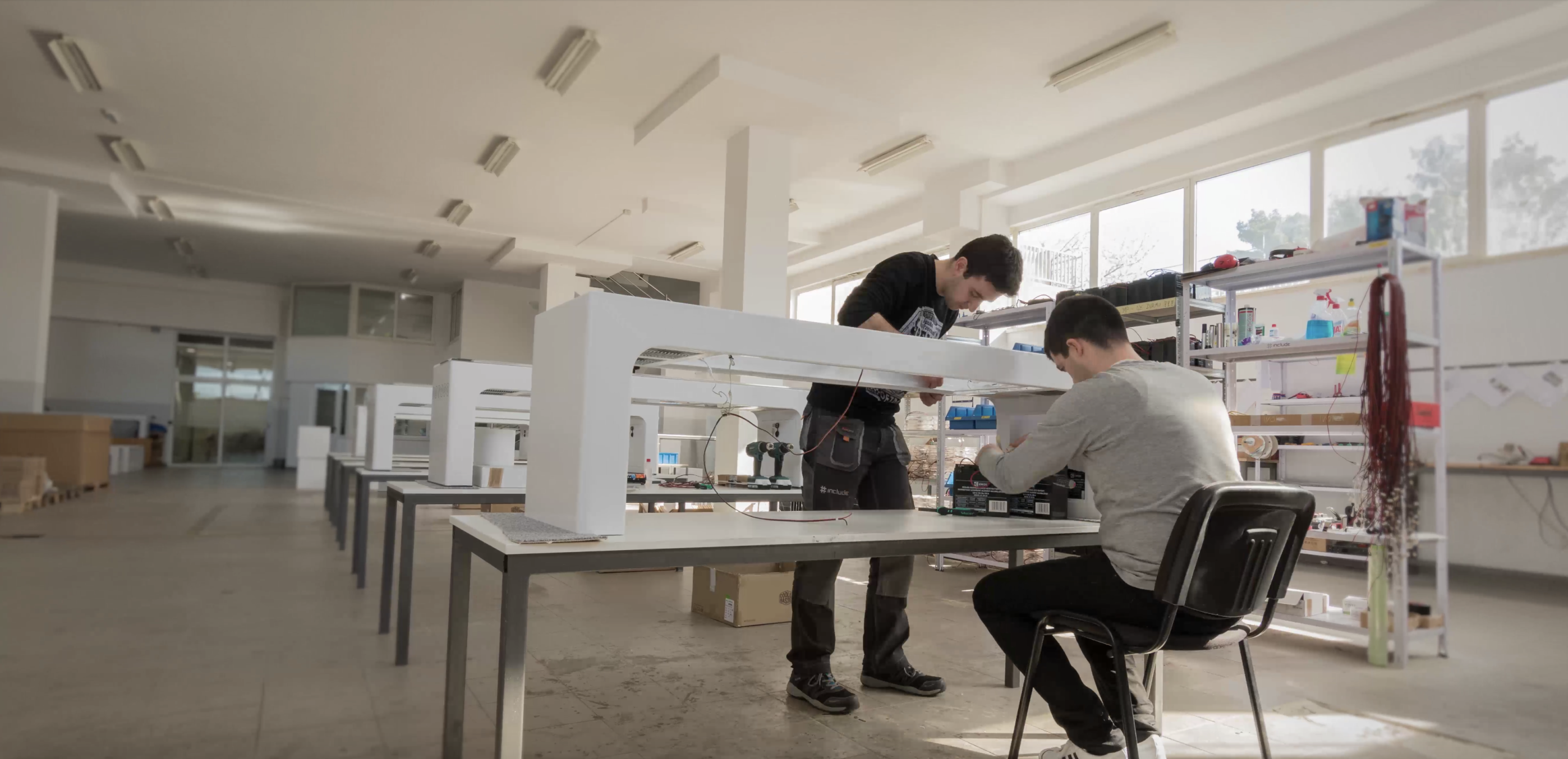 The game-changing moment finally came in May 2017, when Include became one of the first firms to benefit from the developments in access to capital market finance – and to succeed in collecting more than €400,000 in investments through Croatia's new Zagreb Stock Exchange-Funderbeam joint venture.
Announcing his fundraising campaign that February, he told a local newspaper that he wanted the money to go on producing the benches with his team of 17 local experts from around the Split area – a sign that, given the opportunity offered by the reforms, here was one young entrepreneur who would rather stay home than emigrate to try his luck in Silicon Valley.
The campaign was hugely successful. Funderbeam operates a sort of "Dragon's Den" system, with a trusted lead investor "putting some skin in the game" by investing in a firm they like themselves, and others who have faith in the lead investor following. It worked for Include. As Hannes Takacs recalls, "they were oversubscribed almost 80 per cent."
Now, as the Include website proudly boasts, "We earned recognition following a large investment in 2017, quickly becoming one of the best producers of smart street furniture in Europe."
The long-term future isn't yet clear. While presenting the bench at a London roadshow in October 2017, Ivan Mrvos was quoted in the daily Poslovni Dnevnikas saying: "We're facing a five-year plan of developing a strong global brand, company and product. At this moment I wouldn't call our undertakings a big success, but rather the first small steps that are necessary for the future of our business. The market of Smart City solutions and the Internet of Things is currently going through a powerful momentum. Many companies are trying to position themselves on this market with various products, so we are currently fighting our way to the top tier of leading companies."
But whatever happens next, Ivan Mrvos has taken a first big step towards success. And so have the capital market reforms designed to help young entrepreneurs like him blaze a trail in the business world of tomorrow.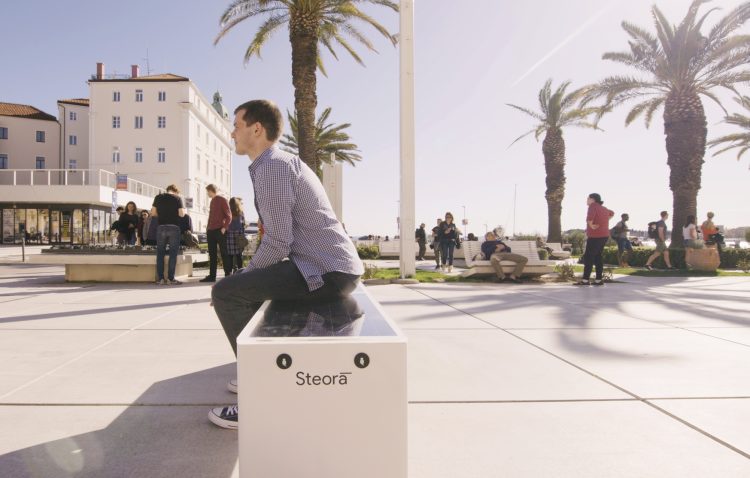 Credits
Words: Vanora Bennett
Filming: Chris West
Graphics: Rebecca Corbett
Production: Olivia Waltho
The EBRD is a multilateral bank that promotes the development of the private sector and entrepreneurial initiative in 38 economies across three continents. The Bank is owned by 66 countries as well as the EU and the EIB. EBRD investments are aimed at making the economies in its regions competitive, inclusive, well-governed, green, and integrated.
Follow us on: Twitter, Facebook, LinkedIn, Instagram and Youtube.