FROM CRISIS TO OPPORTUNITY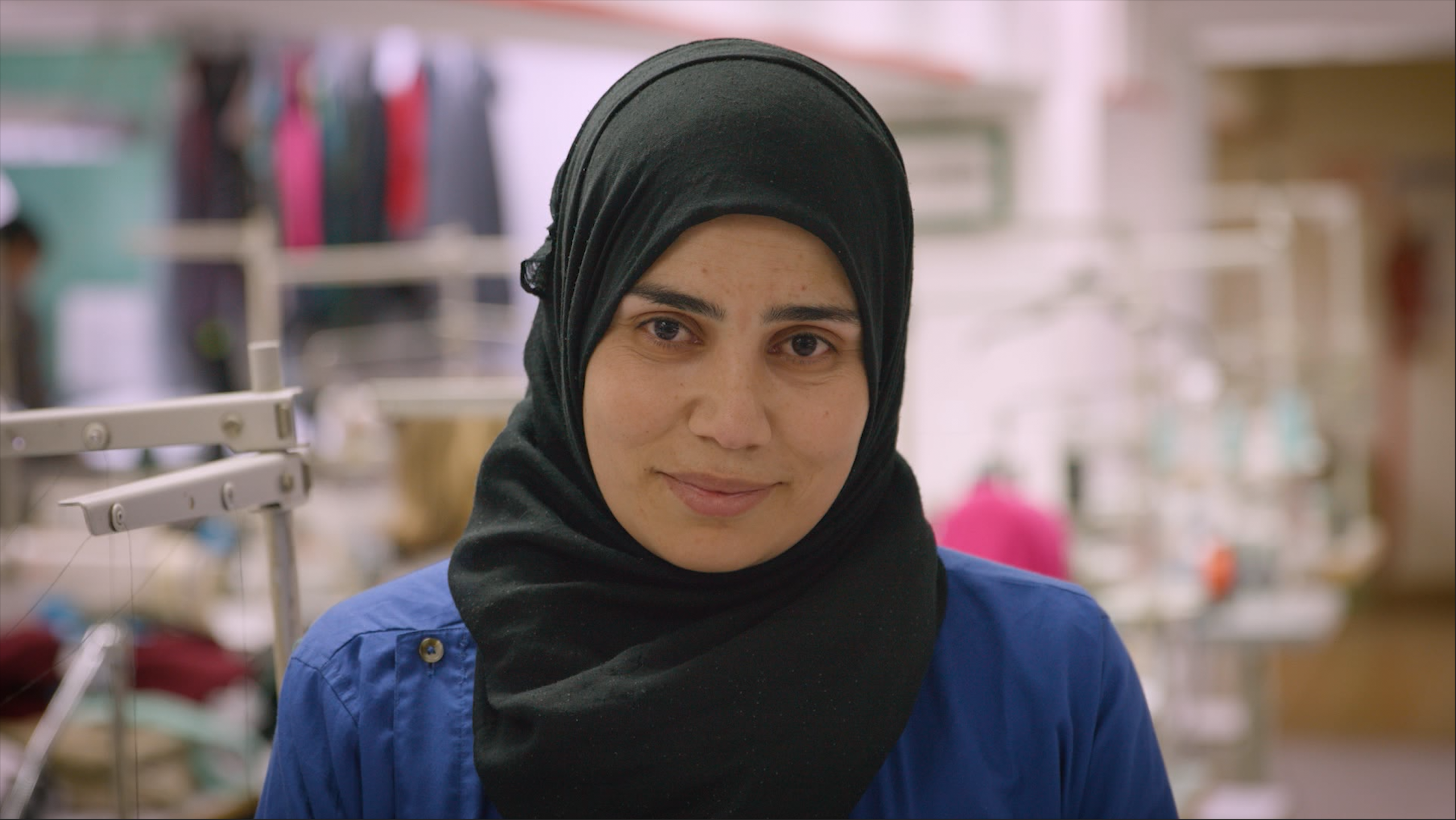 FROM CRISIS TO OPPORTUNITY: Syrian refugees in Jordan
By Vanora Bennett and the EBRD audiovisual team
Khadija Rafiq Zeiwana's husband was taken away by government forces in the early days of the Syrian war in 2011. She was 21 and the youngest of her three children was just 16 months old. All she was told was that her husband had been "transferred to Damascus". He never came back.
"We're not certain whether he's passed away or still alive in prison, for they've denied all our attempts to gain the slightest information about it," she said.
Three years later, Khadija also left their home in the city of Homs. She brought Salam, Omar and Fatima out of the war over Syria's southern border with Jordan, where she has in-laws. They spent just a night or two in a refugee camp before the in-laws helped them move to the Jordanian capital, Amman. Khadija and her children now live there in a small flat.
"We had to move on from the hopelessness that followed the loss of my husband and their father, and into a new life," said Khadija. "When we first arrived here from Syria, I felt that we had been carried to safety. It was a fresh start."
Fast-forward another four years into their refugee life in Amman. The children are doing well in school. Only Salam, the eldest daughter, really remembers their father. And Khadija herself, now 28, is training as a pastrychef, having won a place on a programme to help Jordanians and now also Syrian refugees into the workplace. She hopes to start her own business, either in Jordan or in some future home, and earn enough to keep her family.
It's a bittersweet story, all the same. Whatever the future brings, the one thing Khadija is certain of is that she'll never go back.
"I miss my city. I miss my house, my family, certain beautiful places in Homs and the food," she said. But she was quick to add: "I never think of returning".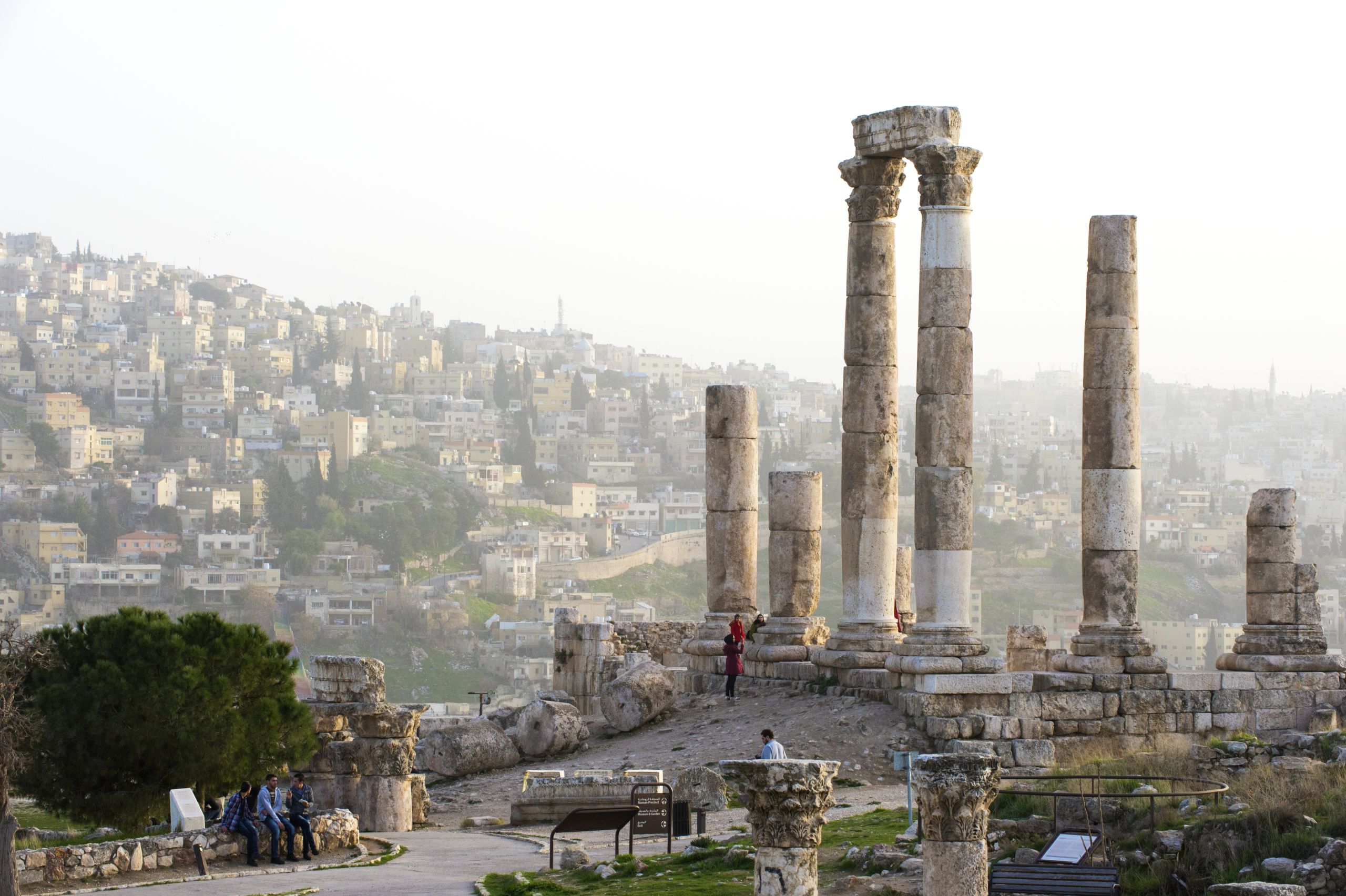 Many others have made the same journey as Khadija's family, escaping one of the worst conflicts of modern times by taking refuge in Jordan. Of the nearly six million Syrians who have fled abroad, about a quarter are now living in the country next door. They don't know when they'll be able to return. Many, like Khadija, may never want to.
This has raised big questions for Jordan.
 What do you do when more than a million people come to live in your small country of just nine million? How do you feed and clothe so many newcomers, where do you put them up, what do you let them do with their time, how do you encourage your own citizens to accept them, and – at the most basic - how do you make sure your electricity, water, sewage and rubbish disposal services don't get overwhelmed by the sheer numbers and break down?
These questions might seem unanswerable – especially since Jordan isn't one of the region's mineral-rich countries, easily able to pay big new bills.
Yet Jordan has a long tradition of generosity to refugees. Amnesty International says it has taken in more refugees than any other country in the world. Circassians settled here after fleeing the Russian empire in the 19th century, and Armenians who'd fled the Ottomans early in the 20th. They were followed by more than two million Palestinians, then Iraqis and Libyans, before the Syrians started arriving in 2011.
And the Hashemite kingdom today, if not rich in resources, is rich in international friendships. Bordered by Syria, Iraq, Saudi Arabia, Israel and the West Bank and Gaza, Jordan represents a rare island of stability within an insecure region. Its well-being and continued stability are treasured by Western allies. But Jordan's allies also want it and other neighbours to host as many refugees as possible. "Providing hope where refugees already are…is the best assurance that they won't gamble everything, including their lives, to come to Europe," is how Justine Greening, a British former international development secretary, has put it.
Jordan has shown considerable creativity and innovativeness in overcoming other economic obstacles, whether its reliance on oil imports for energy or regional instability. For instance, the country has become the region's pioneer in developing much-needed renewable energy. And, as part of liberal economic policies brought in under King Abdullah, a thriving regional technology hub has been developed for young entrepreneurs. When it comes to the Syrian refugees, Jordan has likewise been working carefully with its partners on plans that recognise the economic burden it is bearing in housing the refugees and bring international help in sharing it.
"Jordan's approach has been very generous. It's trying to see opportunities, not just challenges, in hosting refugees," says Heike Harmgart, Jordan head of office at the European Bank for Reconstruction and Development (EBRD). "It has been the most forthcoming of all the governments in the region in terms of formalising employment for refugees and work permits. But also it has been honest in terms of highlighting the costs associated with hosting refugees and trying to leverage donors and international contributions in support. I would say this proactive consultative approach is quite exemplary in the region." 
Reinforcing the infrastructure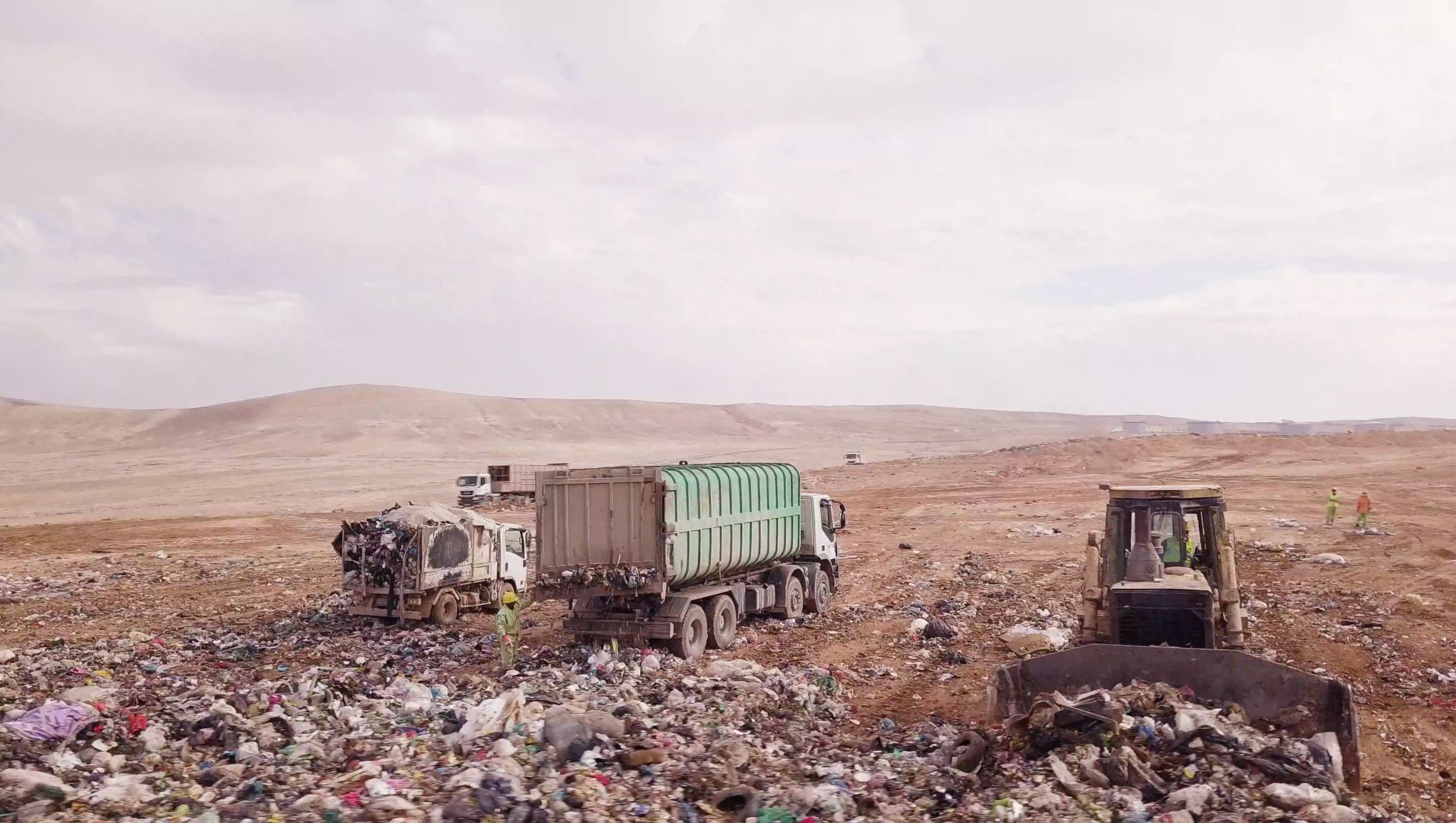 The first problem that needs urgent fixing when your population goes up 20 per cent is the underpinning. This tests to the utmost the capacity of water supplies, sewage pipes, and rubbish dumps, as well as the capacity of the government to fix the problems that might arise.
Improving the strained infrastructure has involved close cooperation with international financial organisations, notably the EBRD. The Bank's work with economies in transition emphasises developing the private sector, both by boosting micro-, small- and medium-sized businesses, and by fostering the economic inclusion of underrepresented parts of the population. But it also specialises in helping municipalities update old infrastructure to make it cleaner, greener and more efficient.
So, as well as financing two large waste water pipelines to a plant serving half of Jordan's population, and a network for first-time waste water connections for 105,000 people in the north of the country, the EBRD has turned its attention to the rising tide of garbage that comes with the growing population around the capital. This includes 400,000 refugees – people who'd opted not to stay in remote refugee camps and receive aid handouts, but to head for the town and look for work.
The Ghabawi solid waste landfill site that serves Amman, the capital, and the nearby cities of Zarqa and Russeifa, was running out of space, with ever-increasing deliveries round the clock fast filling its last dug 120,000-square-metre cell, when the Bank made a €102 million loan to the Greater Amman Municipality to improve its infrastructure. 
"Cell number one needed about six years to fill. Cell number two took five years, cell number three in four and a half years, and the current one, number four, will only have taken three years – because, in the beginning, this landfill was receiving about 2,000 tonnes a day, and now that's doubled," said site manager Chris Hadjidimoulas, looking out over an undulating landscape of mangled boxes, springs, fridges, sofas, and stray dogs.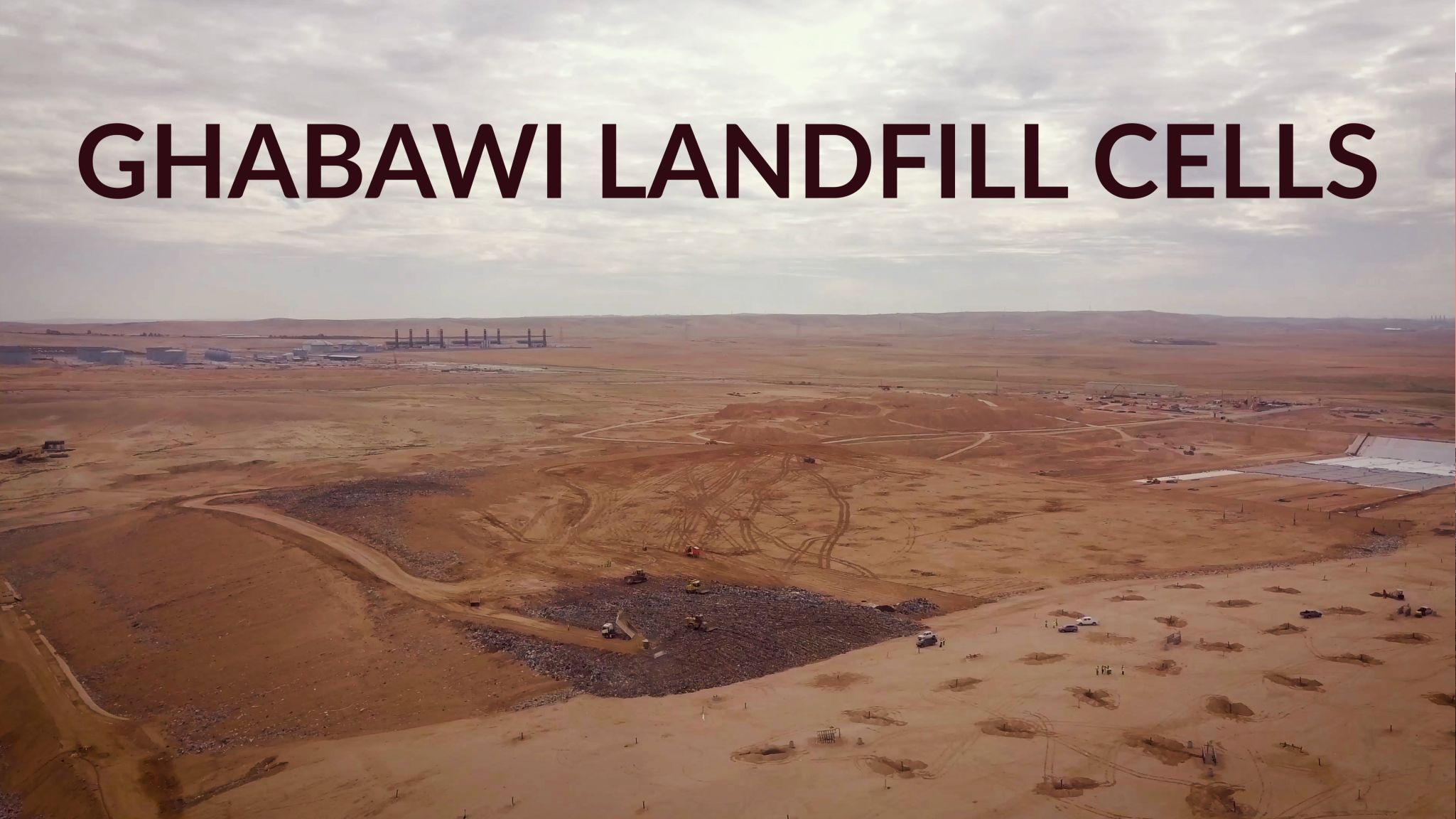 But the crisis has been averted. Work is already advanced on cell five, out of a future total of nine. The financing is linked to a comprehensive plan to reform Amman's solid waste sector, with a focus on increasing efficiency as well as its operational and financial stability.
The Greek company Chris Hadjidimoulas works for, Helector, is also building a network of pipes in the capped cells to draw off the landfill gas that they emit. Once a power station is built onsite, by next year, the gas will be converted to enough electricity – five megawatts per hour - to power 5,000 houses. 
The big idea: the Jordan Compact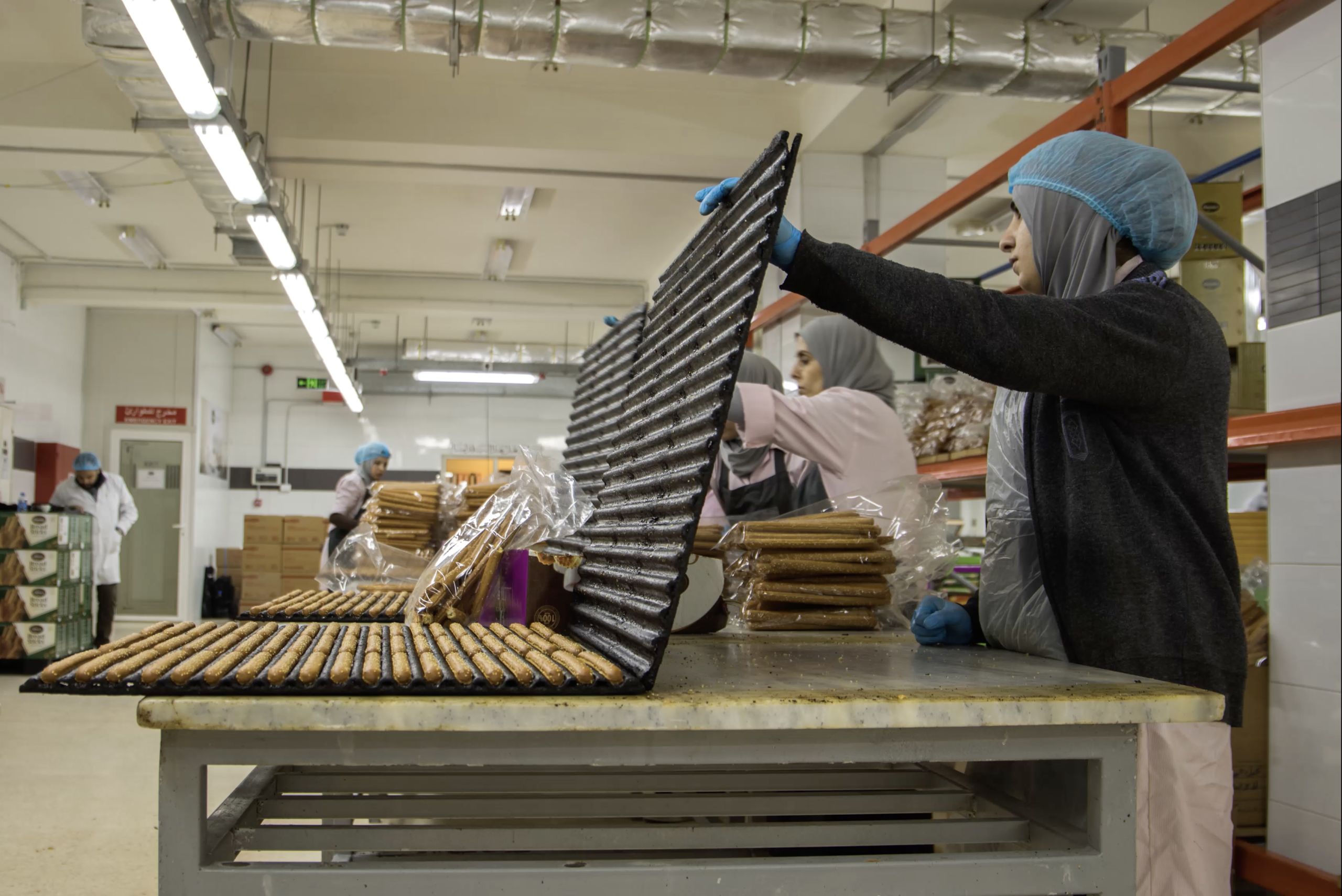 For many, the most exciting part of Jordan's refugee strategy is its pioneering experiment to get large numbers of the Syrian newcomers into its job market.
This is a break with a decades-old international aid consensus that people displaced by conflict or disaster should be settled in remote, often dangerous, camps, fed and clothed by aid agencies but not allowed either to work or to leave. Known by detractors as "humanitarian silos", these camps are supposed to be short-term. But individuals with the potential to work can be stranded in them for years.
As more and more refugees have voted with their feet, tramping across continents to avoid a bleak future in camps, this model has come into question. A 2015 debate among academics and policy makers asked, what if refugees could bring their skills, not just their vulnerabilities, to their host country - and, by working, help to grow its economy as well as recovering their own dignity?
A ground-breaking deal to try and make this work was agreed at a London conference on Syria in February 2016. Jordan's orderly and highly centralised government – and the fact that up to 90 per cent of Syrian refugees there don't live in camps, but are already in towns and cities alongside Jordanians – made it a good place to test the idea that " a refugee crisis [can be turned into] a development opportunity that attracts new investments" and benefits Syrian refugees, Jordan and the European Union (EU) all at the same time. 
Under the deal, known as the Jordan Compact, Jordan agreed to open its labour market, in some sectors, to Syrian refugees, and let all Syrian children into Jordanian schools. In return, Jordan would get concessional loans and preferential trade terms with the EU. (The specifics: Jordan would provide 200,000 work permits to Syrian refugees, partly in special economic zones, where they would work alongside Jordanians, and with one focus to be on the textile industry; in return it would get about US$ 2 billion in targeted assistance and investment). 
The deal immediately unlocked more funding for Jordan. Amounts have continued rising.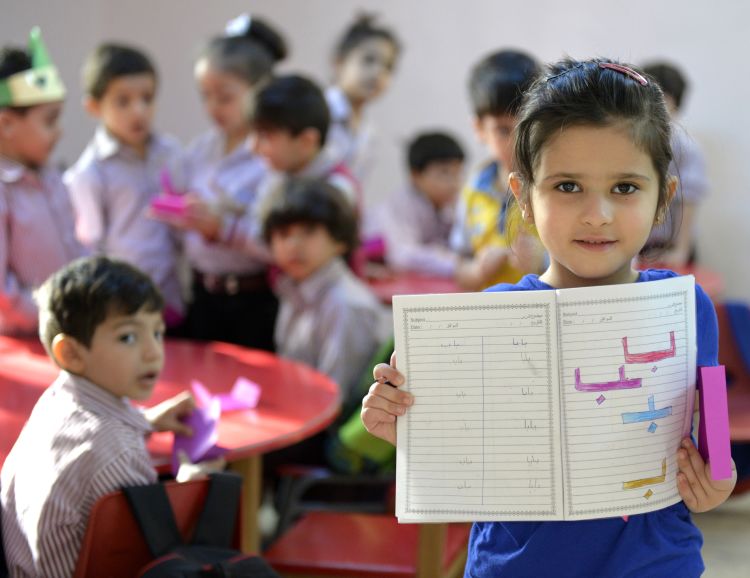 Oriana Awaishe, executive manager of Jordan's big Jerash Garment Factory, was excited by the prospect of exporting duty-free to the EU from any 100-person production line she could employ 15 Syrian women refugees on. So she went to the camps, hunting for employees.
But there were no takers. "It was like Mission Impossible," she recalls ruefully.
It took nearly two years for Oriana to solve the problem. Only in the past few months – by providing a bus that takes staff to and from Jordan's biggest refugee camp every day, and a crèche – has she recruited enough Syrian women refugees to take her wages. She can now claim the duty-free benefit for one production line. The 2,800-strong factory is sending sports clothes to Belgium. 
The first refugee women to come to Jerash Garments did so only out of dire need. One had recently been divorced. One couldn't speak. Another had a husband in trouble for working illegally. A fourth had a sick husband, a fifth struggled to feed her children. All of them were scared, says machinist Areej Ibrahim Almasri. Scared to leave the camp, though they felt more welcome once the government started encouraging people to work on the outside; and scared, too, that they'd be cheated out of the promised pay and perks. 
But once they started work, and realised there wasn't a catch, they got much more enthusiastic. Now they're encouraging other women who are "suffering with money" to join the workforce too. In the first month of 2018 alone, Oriana signed up 50 more Syrian ladies.
Still, even today, many of the 80,000 people living at Zaatari camp don't necessarily want to face the unknown world outside.
Most of the refugees in Jordan are country folk from the Syrian province of Dara'a. They're harder to bring into the formal economy than, say, the sophisticated business community from the Syrian industrial centre of Aleppo, who mostly moved over a different border into Turkey.
Zaatari residents can survive on their food stamp payment, or top up by working for one of the camp NGOs, or in the impromptu shops that have sprung up along the camp's long dusty streets. (The UN estimates that there are 3,000 businesses inside the camp, generating US$ 13 million a month). Saleh Tendi, a 21-year-old with a bike shop, doesn't want to join his brothers working outside the camp in agriculture, even though they earn more. With a wife and baby, he says: "I'm comfortable here."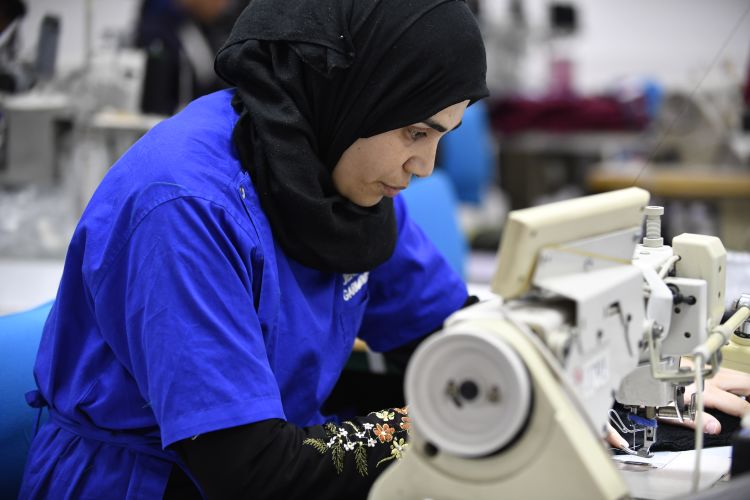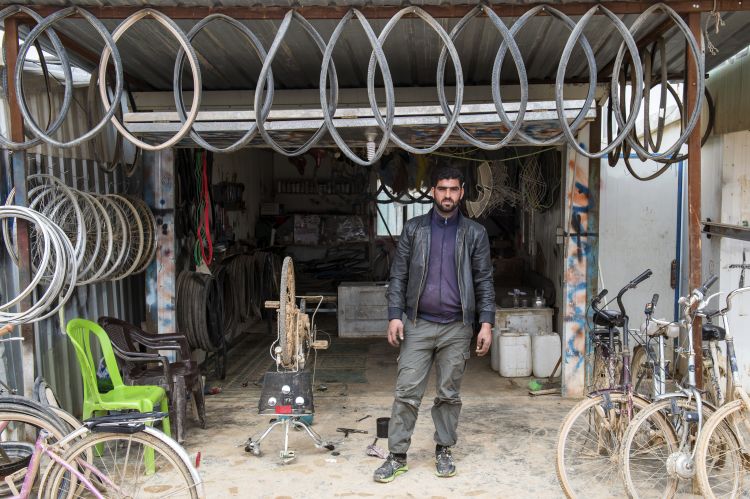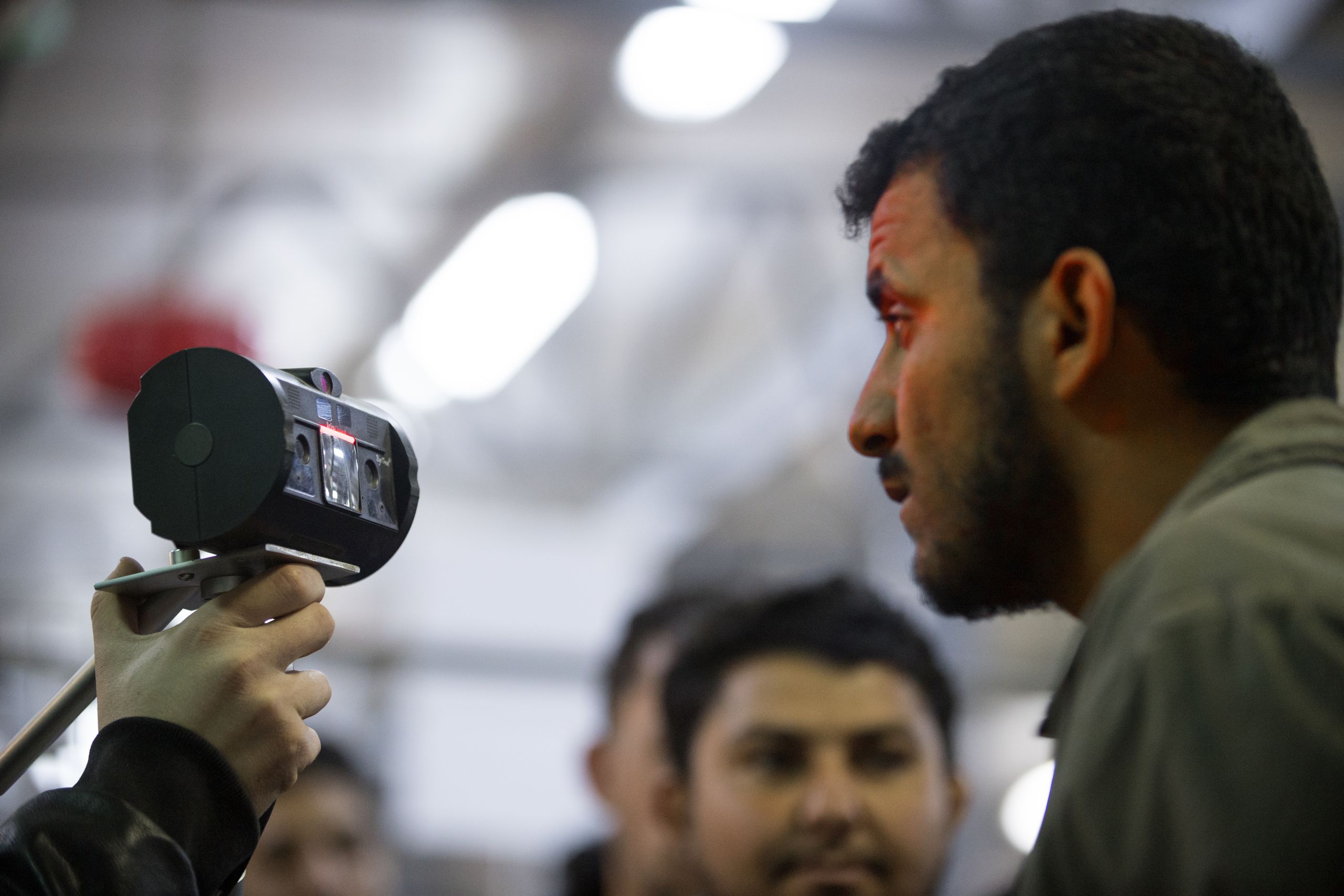 Finding easy ways to transfer money to refugees helps give them freedom to move and get them into the financial system. Technological advances in doing this are benefiting Jordanians too.
The technology that is now used to pay a monthly food payment to the 655,000 refugees on the UN database in Jordan (the higher 1.3 million figure cited by Jordan is drawn from its census) is not cash or card but a biometric scan of the eyes. As UNHCR representative Stefano Severe explains, iris scanning is fraud-proof, efficient, and also culturally sensitive in a region where beards and veils are widespread.  The scanners are made by the Jordanian firm IrisGuard, one of the innovative tech companies nurtured in Amman.
Inside Zaatari camp, eye scans subtract the price of shopping from a refugee's allowance at the World Food Programme shop, making it easier to access supplies. Registered refugees also get the payment (about half the minimum wage) when living outside camps. They can receive it in town - either by going to a UN office or an ATM fitted with the same eye-scan technology.
They can use it even if they don't have a bank account of their own. "The advantage with our system is that the bank does not know you as an individual. They know you as a code," explains Severe. When the refugee at an ATM takes an eye scan, his ID is authenticated in the cloud - through a UN check rather than by a bank – to access the cash.
A Syrian refugee trying to open a personal bank account needs a valid passport – something many don't have (the Syrian consulate in Amman doesn't renew expiring passports). So the UN sub-account system is, for many, a first step towards basic banking services – a way of keeping their money safe until they need to access it.
It's not just refugees but also Jordanians – at least the poorer two-thirds of them – who are often unbanked. Many are put off by being far from a branch, by bank fees or are simply scared of form-filling. This shuts them out of finance, leaving them unable to borrow money to grow a business. 
The Central Bank is trying to get more people to use their mobile phones to access basic banking services - e-wallets branded as JoMoPay – in Jordan's financial inclusion strategy to 2020. So far, more than a quarter of a million wallets have been opened, including by refugees with ID.
This spring, the Central Bank introduced a more sophisticated follow-up step – a Mobile Money for Resilience (MM4R) platform, backed by the Bill and Melinda Gates Foundation, which also allows savings, money transfers, and bill payments. The Gates Foundation believes MM4R will raise financial inclusion to 50 per cent within three years, benefiting all the vulnerable living in Jordan by reaching 60 per cent of poorer Jordanians and 40 per cent of refugees.
Central Bank of Jordan Executive Manager Maha Bahou – who is herself descended from a Palestinian refugee father and an Armenian refugee mother - says she has pushed hard to give today's refugees more financial access. "At the end of the day, no human being can live without money," she says. "We will not stop here."
Balancing job opportunities
for Jordanians and Syrians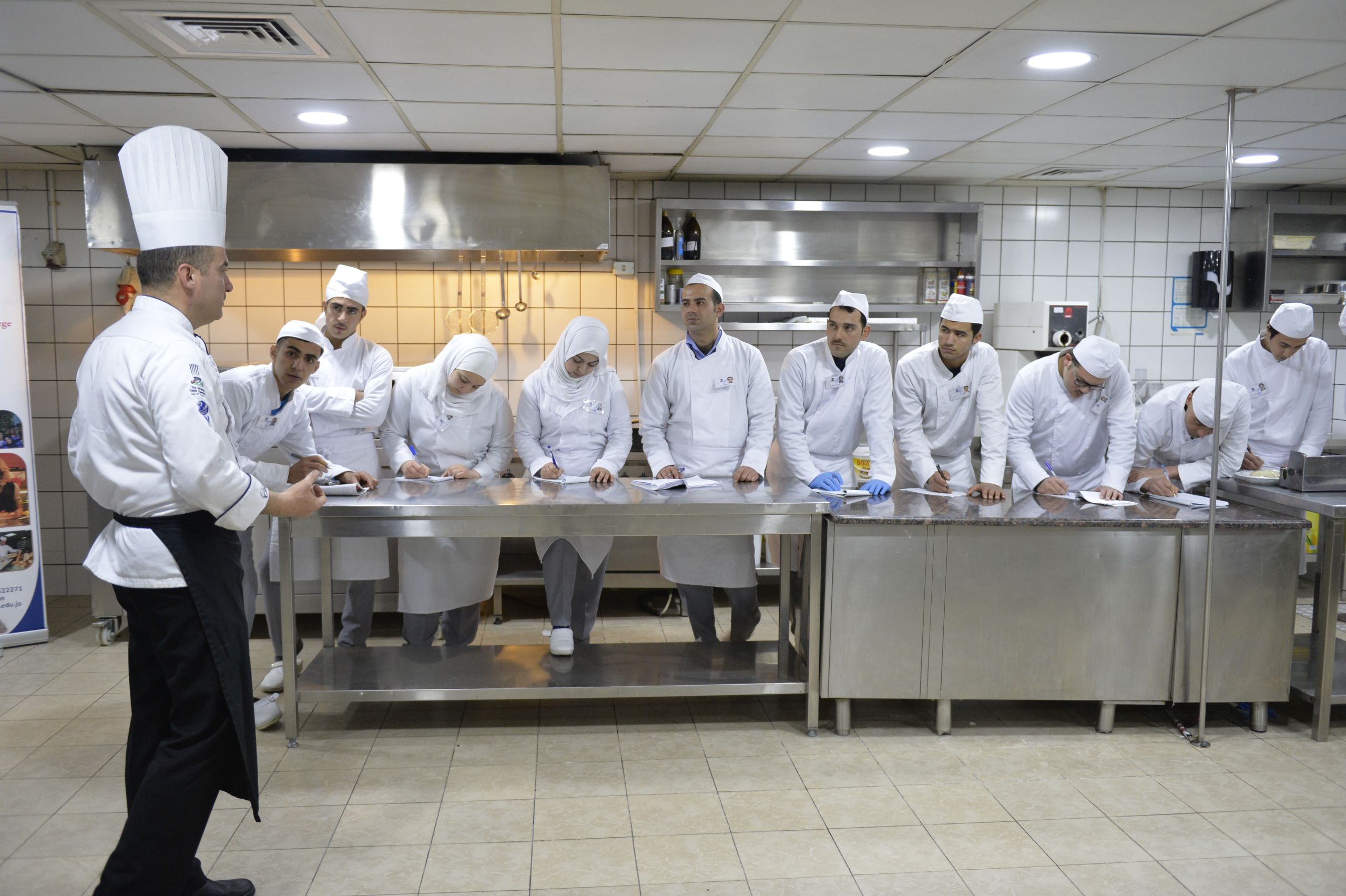 Finding a job isn't easy for anyone in Jordan, where  unemployment for men averaged 18.5 per cent in the second half of 2017. As of 2016, Syrians have been exempted from paying for a work permit (about US$ 1,000). But like other foreigners they can still only be employed in certain sectors of the economy, explains Rami Samain, the EBRD's Inclusion Adviser in Jordan. Supporting both communities without causing discontent is a delicate balancing act.
Sensitivity to the need to create work for the host community as well as for refugees is why four Syrians who managed to recreate their firm – Hamdan Sweet Factory – on Jordanian territory five years ago employ all Jordanians. The firm, with a turnover of €1.4 million, now has 48 employees, of which 77 per cent are women, making buttery pistachio and sesame biscuits. A savvy small or medium-sized enterprise (SME) that exports its products, last year Hamdan also obtained a food safety certification, working with EBRD Advice for Small Businesses, funded by the EU, to boost its export-worthiness. "This is a Jordanian business with a Syrian owner," emphasised production supervisor Waseem Muhamed Fahmi Khadra.
One inclusion project that has successfully served both young Jordanians and Syrian refugees is a retail skills training programme, supported by the EBRD, Korea and the UK, which opened at Amman's Abdali Mall two years ago. More than 350 people have been trained, among them, in the last year, 121 Syrian refugees. About 80 per cent have found formal jobs in the mall and nearby shops and restaurants, after 40-day training courses. The cake-making course Khadija  enrolled on is part of this training.
Another way into the workplace is to set up your own business. This is what Reem Assad Hazem, a Syrian woman in her 40s, did after getting herself and her four children away from the war. Back home she'd been an accountant with a business management degree from Damascus University. In Jordan she learned to sew at a refugee sewing class, so she could mend clothes.
Without a valid passport, Reem couldn't get bank finance to buy a sewing machine. But she applied instead to Microfund for Women (MfW), Jordan's biggest microfinance institution lending to small businesswomen. Since 2015, some of MfW's funding has come from the EBRD. A first US$ 4 million loan was followed, in 2017, by US$ 2 million in local currency for MfW -to on-lend to both Jordanian and Syrian refugee clients.
Unlike banks, MfW was willing to take the risk of lending to carefully vetted refugee customers stuck in the no-passport trap. Reem rewarded their trust. She's now on her second loan, with a shop. She may take a third loan to buy more machines so her children can work with her, and she confesses to being surprised at the job satisfaction she's found in her new calling.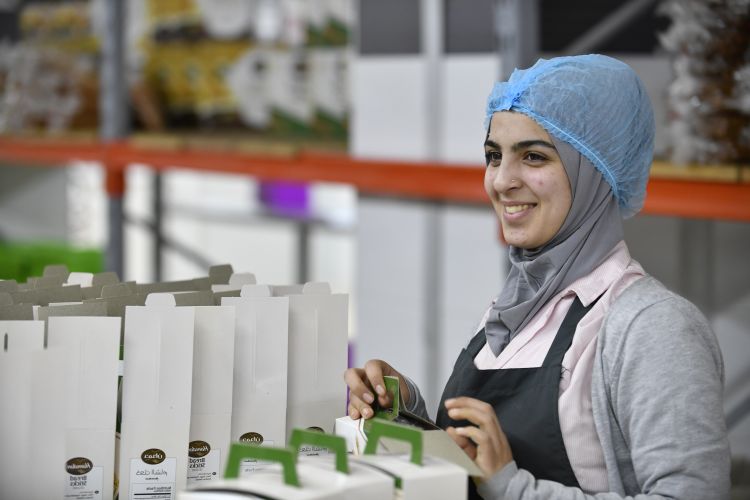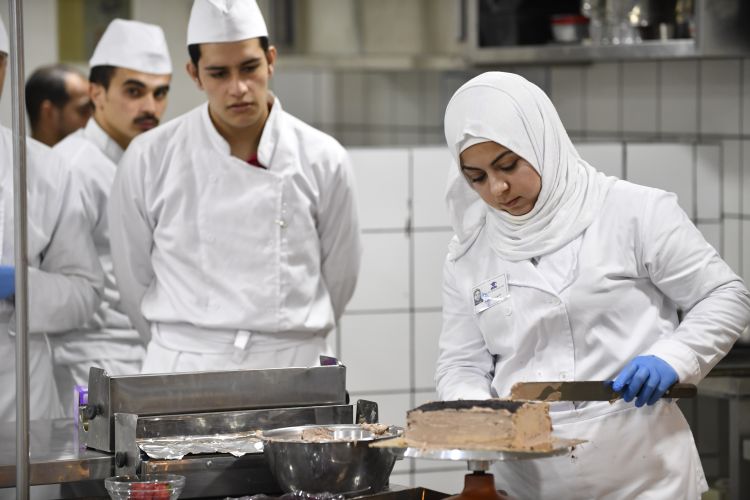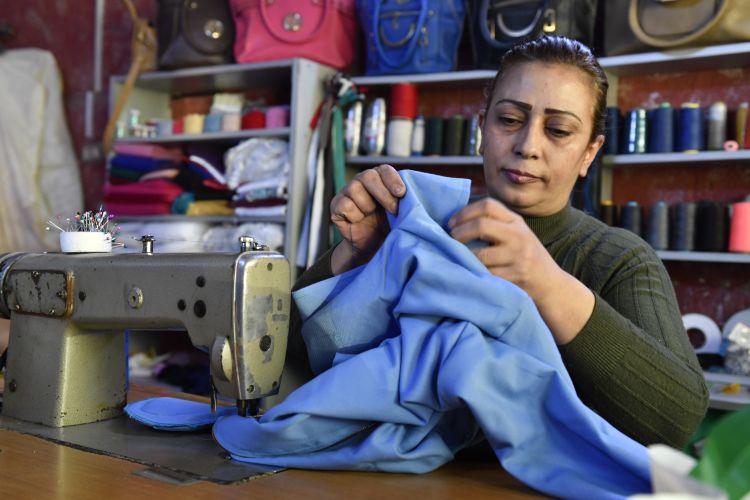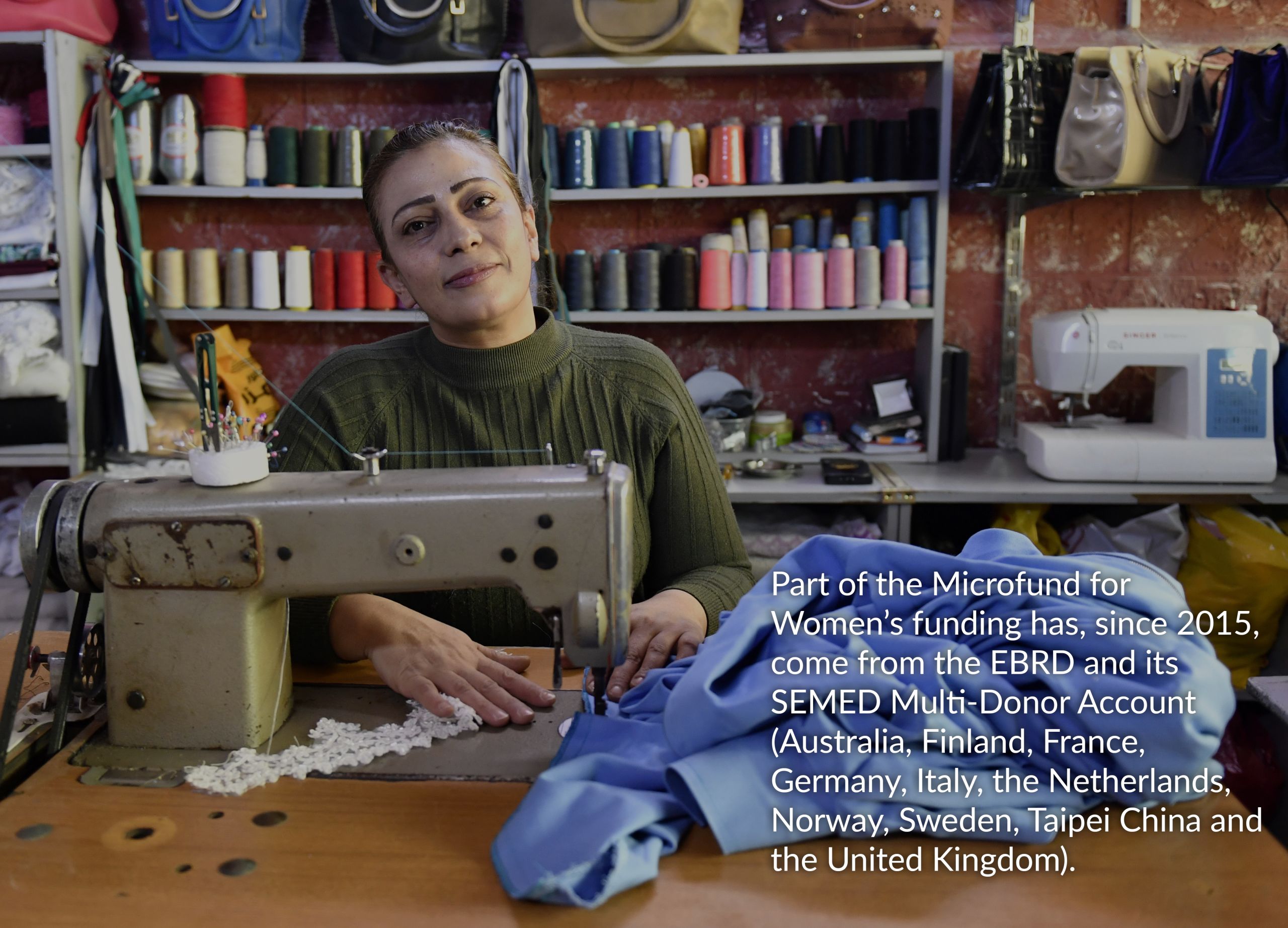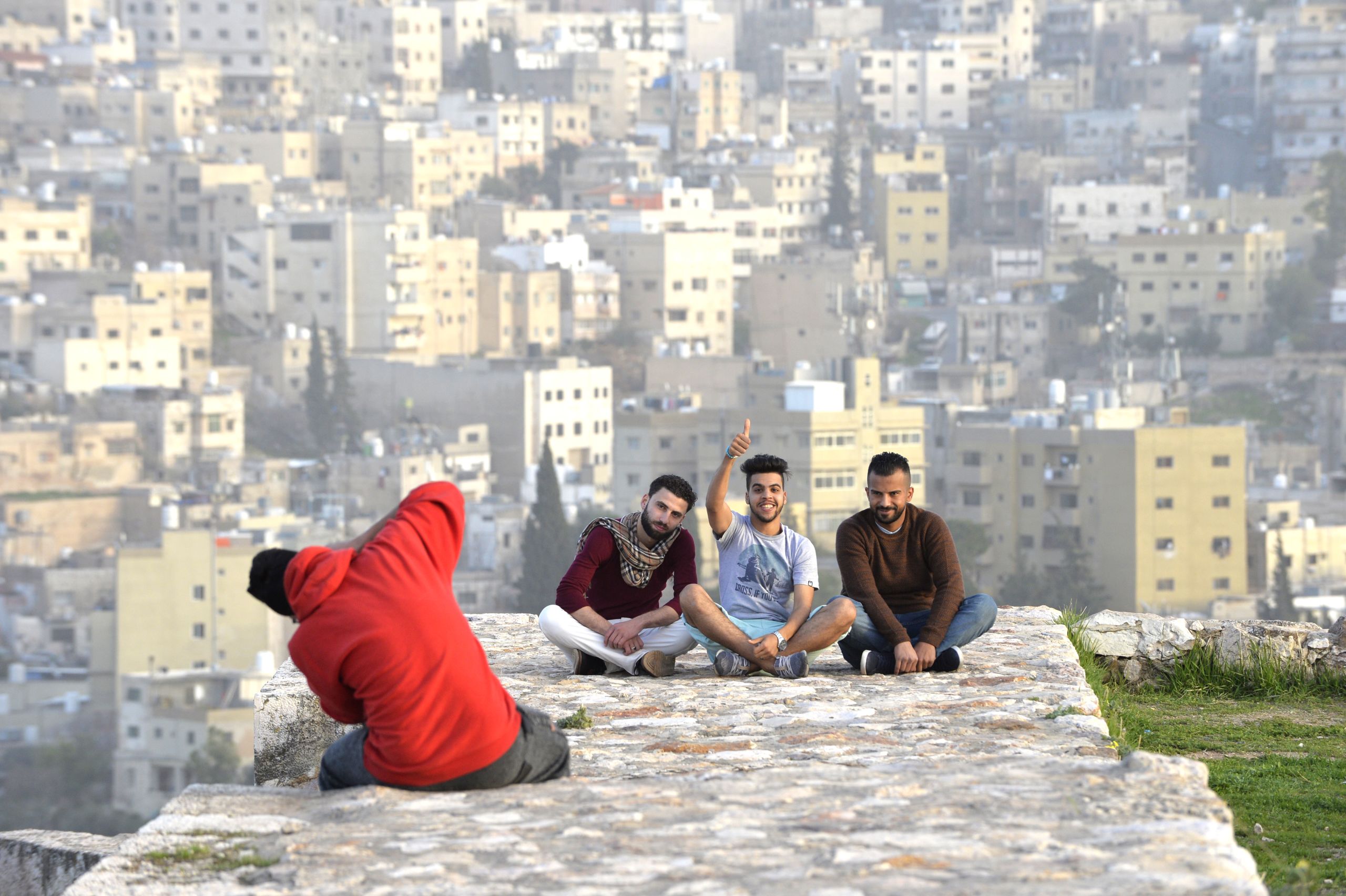 Once you do find work, the rewards go well beyond a lessening of money worries, says Hugh Bosely, a San Francisco architect who has set up an intensive coding training programme in Amman. (Rebootkamp, or RBK, turns "zeroes to heroes" in four months, he says, producing job-ready software engineers who are snapped up for good starting salaries by Jordanian or US tech firms.)
Boseley makes a point of picking equal numbers of Jordanians and refugees, men and women, for his 40-strong intakes. He wants to "arm these kids with the kind of mental toolkit that will allow them to rebuild their countries, whether it's conflict resolution or restorative justice."
Bosely adds: "I have this funny idea that, if you give young men and young women opportunities and jobs, at some point nobody shows up for a war."
It works, says Noor, one of the Jordanian trainees in RBK's fourth cohort. In the 8am to midnight buzz of this course, with its carefully balanced meals, group exercise, endless shared problem-solving, and renewed hope for the future, old tensions fade away unnoticed.
"Outside, there's a lot of tension between a lot of Jordanians and refugees. People say things like, 'I wish there weren't any refugees' and 'they took the jobs'. But here we don't care. We work, and we don't care about where you come from, or your religious background. We just accept you as a human being," he says.
Fatima, a Syrian from Aleppo, says she only really understood that her years of refugee helplessness were over when she graduated from the first course. Beforehand, she'd been struggling with temporary secretarial work to support seven siblings and a widowed mother.
"There was a lot of happiness after - how can I describe this? - a long time of just being afraid and thinking, 'what am I going to face now, what's next?'. That's when I finally knew my troubles were behind me, and I wasn't going to face any more, and that what lay ahead was something I could face. And that was a feeling ... actually, a feeling that can't be described."
Fatima's family were so impressed by the changes that came over her – both financial and personal – that one of her sisters also took the course and a brother looks set to follow. Fatima, meanwhile, has become RBK's programme manager.
Her confident ambition now is to set up a new branch of RBK in her hometown, Aleppo, when peace comes, spreading the skills she's learned to a new generation of young Syrians back home as they start rebuilding their country.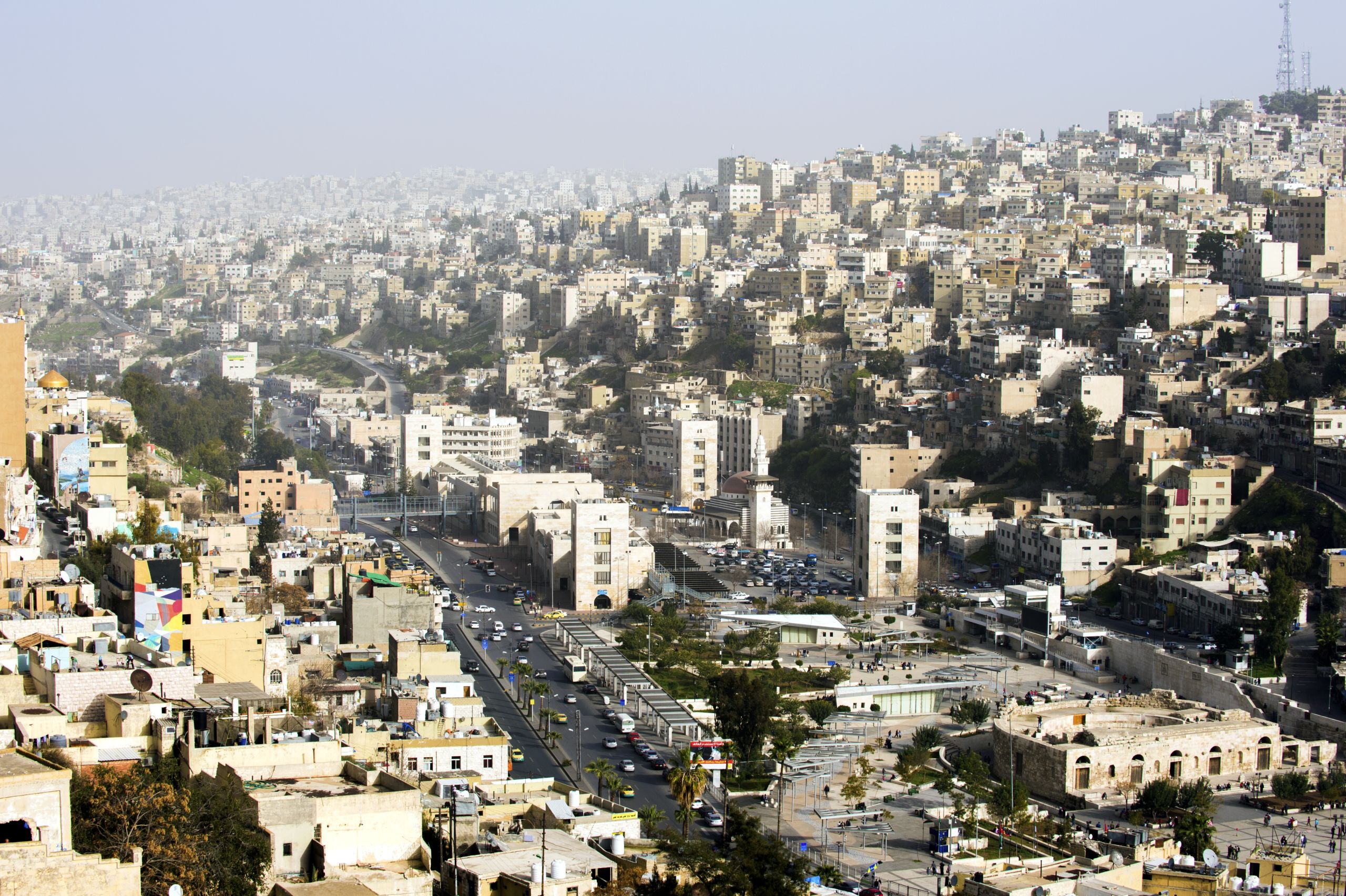 EU Ambassador Andrea Fontana is proud of the successes so far. "This is really what it means to make them actors for development in the country. It has been very successful. The number of work permits for Syrian refugees has been increasing constantly since 2016. More than 80,000 permits have been granted to Syrian refugees and there are 130,000 Syrian refugee children in schools."
Jordan's still some way off its pledge to give out 200,000 work permits to Syrians. But this is work in progress. Follow-up thinking is being done on what tweaks would make the initiative work better in practice.
Professor Alexander Betts, one of the academic authors of a 2015 article in Foreign Affairs magazine that started the debate on getting refugees into the workplace, was recently quoted in The Guardian newspaper saying the results so far were mixed. But, he added:
"I think the achievements in Jordan are positive albeit that they haven't yet reached the initial targets. And I think it's an extraordinary pilot from which there will be many lessons about how to engage business, about how to create jobs for refugees. It's having an impact on policy making around the world."