The
visionaries:
The small businesses changing
the Western Balkans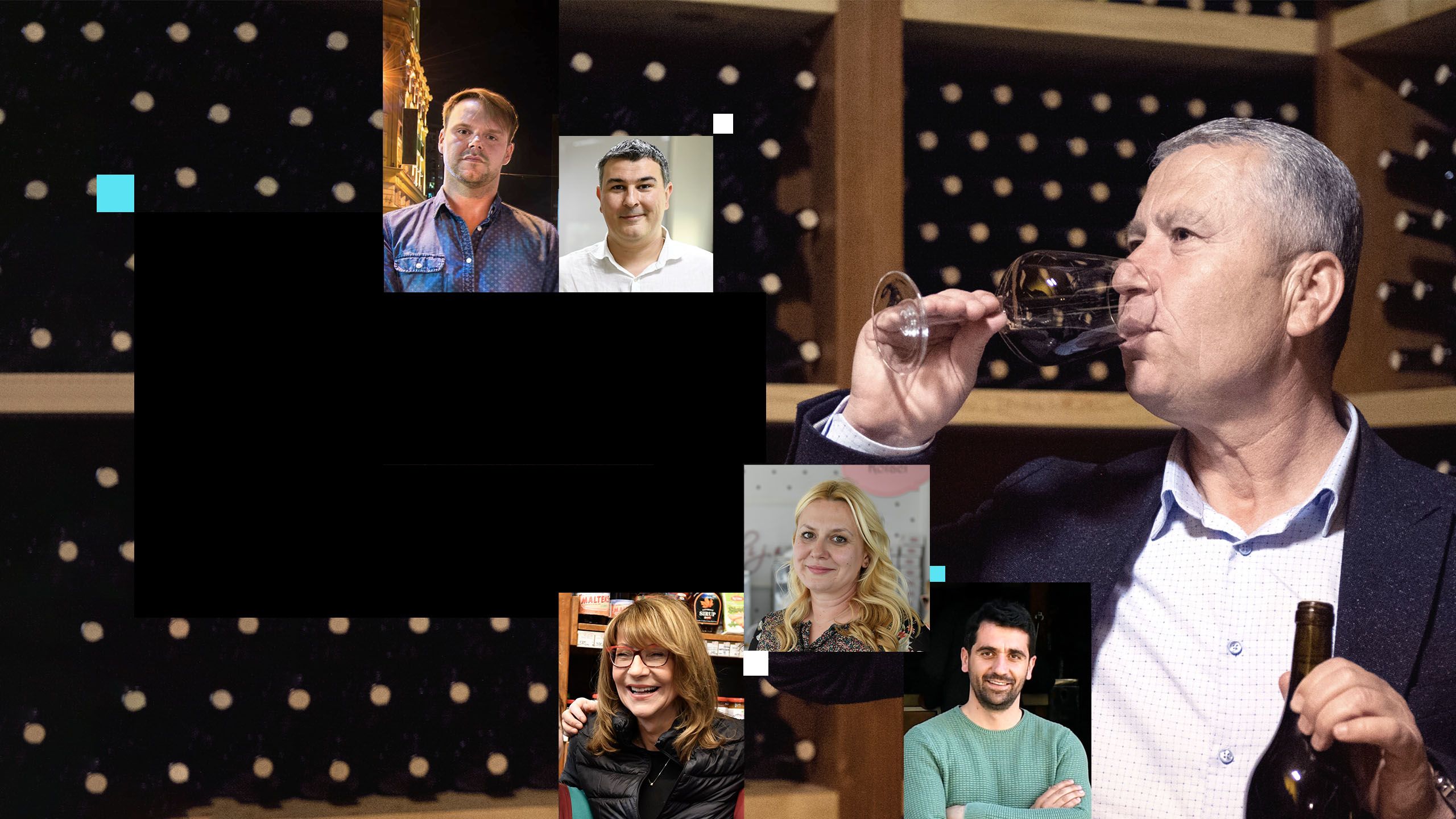 A year after communism collapsed in eastern Europe, Gjoke (pronounced "Jock") Gjini won the first democratic election in his village in the rolling wine country of northern Albania and became mayor. It was a new world. He was 24. The old vines had almost all been cut down in the upheavals of late communism. It was his dream to secure foreign aid to replant them and restore the tradition of growing vines.
It all started promisingly. During his four years as mayor of Kallmet, as Westerners passed through to see what Albania could be like, the young engineer turned out to be good at talking to the exotic foreigners. First, he succeeded in getting international organisations, NGOs and government agencies to fund local projects, including a health centre, schools, and improvements to the water supply and irrigation. He interested one agency in his wine plans, too. He obtained funding to work out which pocket of the 130 hectares previously under cultivation in the village belonged to whom, and how to make agreements to bring the owners together to produce.
But history intervened again. In 1997, civil disorder swept Albania. Brought on by Ponzi schemes that drained millions from the economy, riots toppled the government and caused 2,000 deaths. Gjoke's international interlocutors left. Many Albanians emigrated too, looking for better prospects abroad. "All foreign donor projects were cancelled, even mine. We couldn't reactivate it," he says.
One of Gjoke's brothers headed for Italy, while Gjoke, the eldest brother, stayed home with the youngest.  
So the wine-growing dream died …
Or did it? "I kept the idea," he says, phlegmatically.
A decade later, he and his brother in Italy decided to pool their savings to grow and make wine in their village, this time as a family business.
Fast forward another decade, and Gjoke has not only stitched together a patchwork of tiny village vineyards but is well on the way to turning his remote corner of Albania into a chic gastro-tourism destination.
Gjoke now has 9.5 hectares under cultivation. He's also buying Kallmet grapes – an ancient Albanian variety – from other farmers across the valley. Italian oenologists make his wine. Tourists visit in coaches, some coming down the coast from the more established tourist zones of Croatia and Montenegro. Kallmeti Winery vintages are popular in Tirana and other Albanian cities, and he has started to export, on a small scale so far, to Europe and America.
A man now in his middle years, he's still dreaming the dream he had at 24, and coming ever closer to realising it.
"I already have more than 50 farmers in the area selling grapes directly to our winery. But I want to have my own managed vineyards," he reflects, looking out over a windswept field being planted with young vines. "My aim is to add a little more every year. I don't know for how many years, but my dream is to reach over 100 hectares of vineyards in Kallmet village. That is what I am thinking. Let's see if we can do it."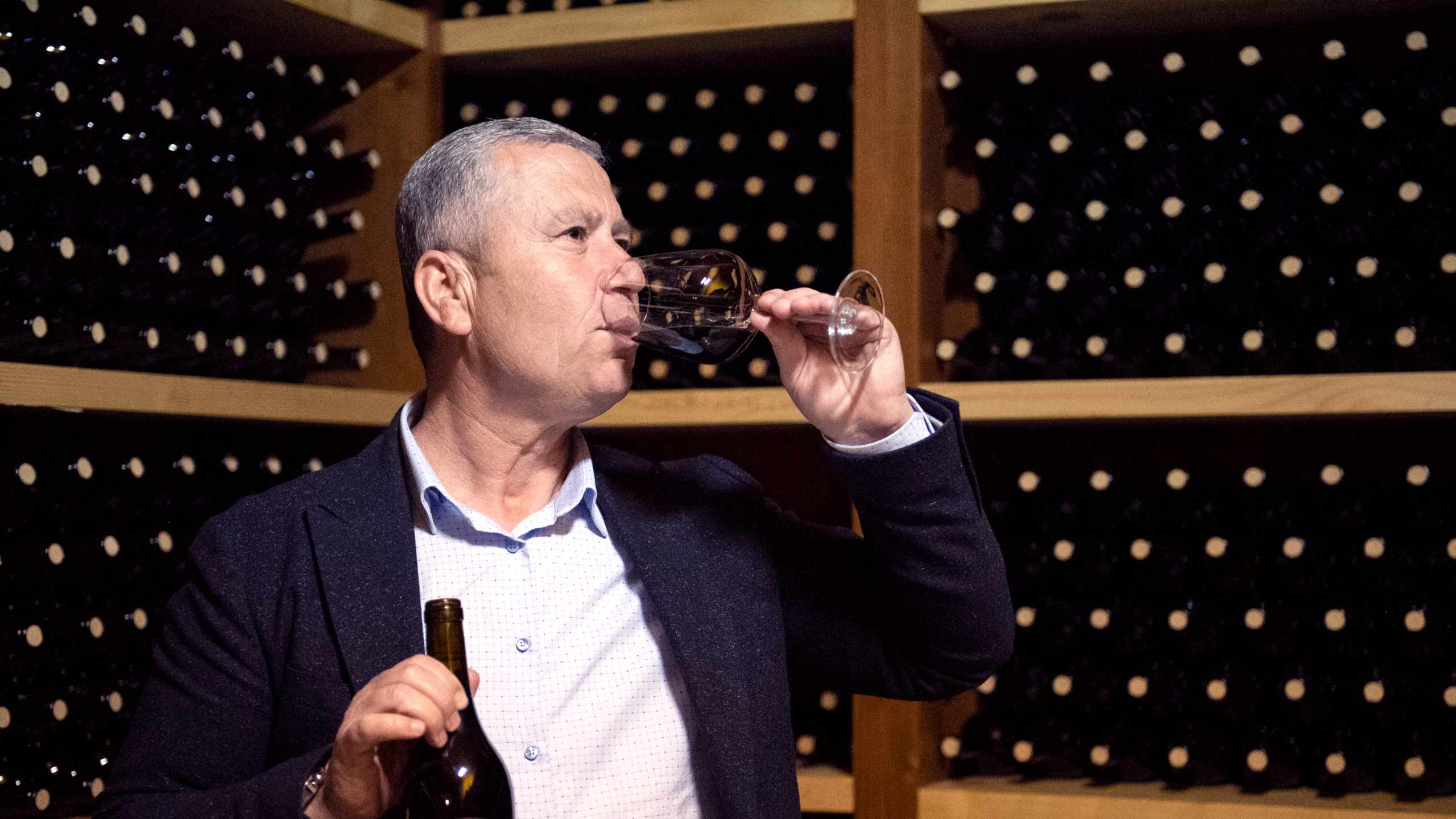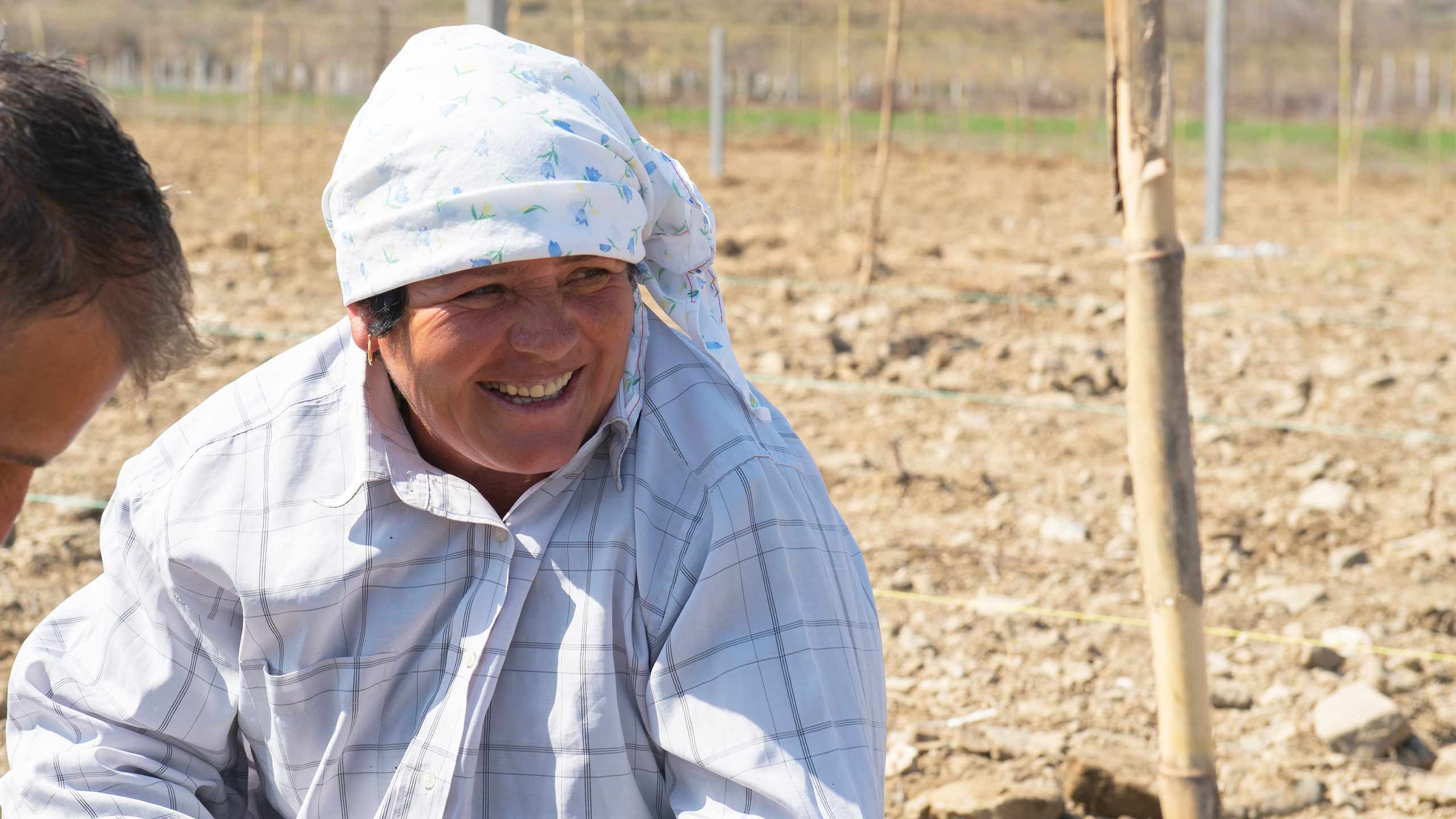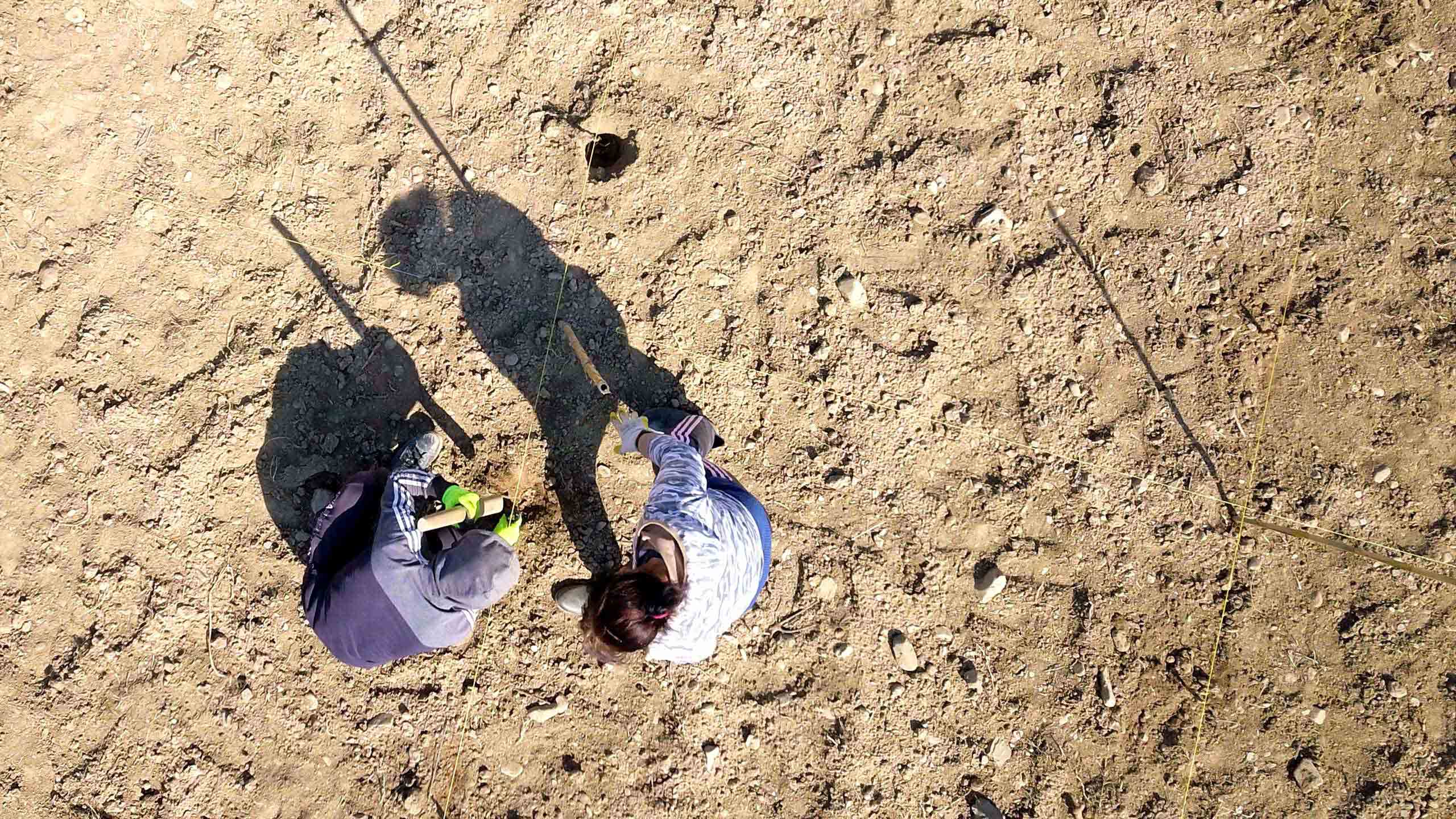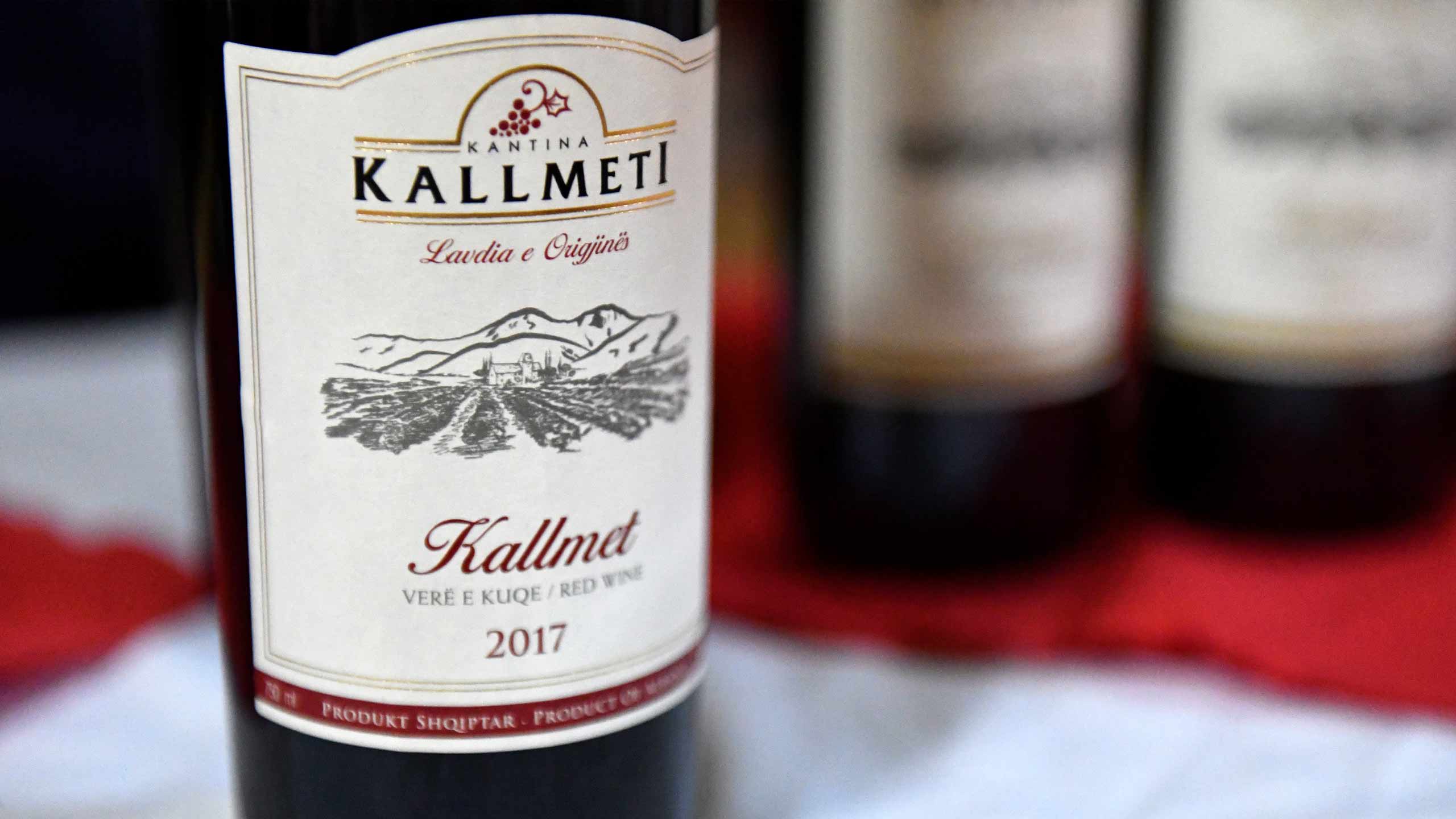 If Gjoke Gjini has spent his life refusing to accept the bad hand of cards history dealt him, he isn't alone in having had to overcome obstacles from a difficult regional past.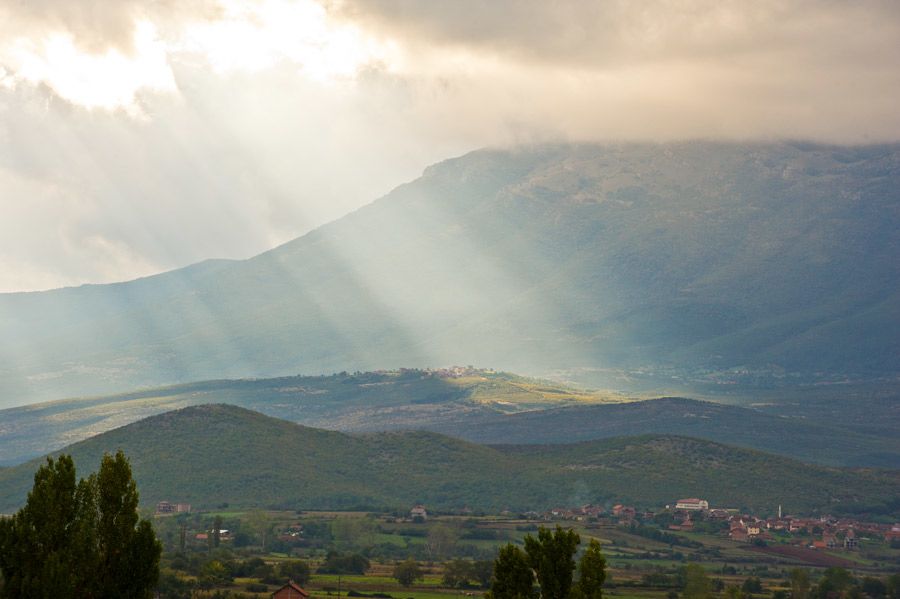 The mountains of southeastern Europe have seen more than their fair share of upheavals. For centuries, the region was the uneasily shifting borderland between Ottoman and Christian empires, with rugged fortifications on every hilltop across the region's Accursed and Black Mountains.
The First World War began with an assassination in the febrile Balkan city of Sarajevo, then ruled by the Habsburgs, and ended with the destruction of the central and eastern European empires that had ruled for centuries. Communism soon enfolded the small nations that emerged from imperial rule. More wars followed the break-up of communist-era Yugoslavia into smaller states in the 1990s, validating Winston Churchill's quip that "the Balkans produce more history than they can consume."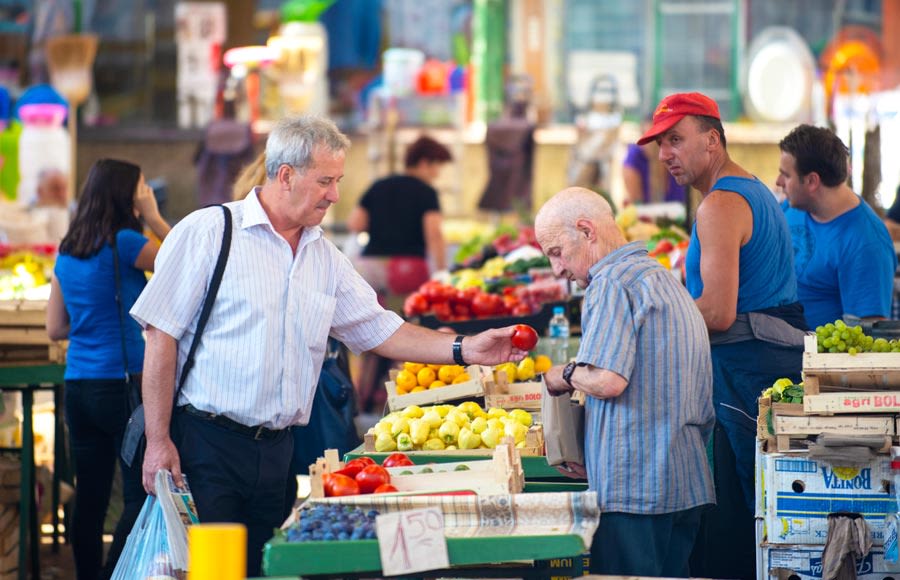 The hard times didn't end there. Some of the newly independent countries soon joined the European Union, but a dispute over whether one former Yugoslav republic could use the name  'Macedonia', finally resolved this year with its adoption of the new name Republic of North Macedonia, slowed integration elsewhere. So did a few stubborn border issues and questions about resource sharing. The 2008 financial crisis hit business hard, especially the small businesses that are the region's economic mainstay.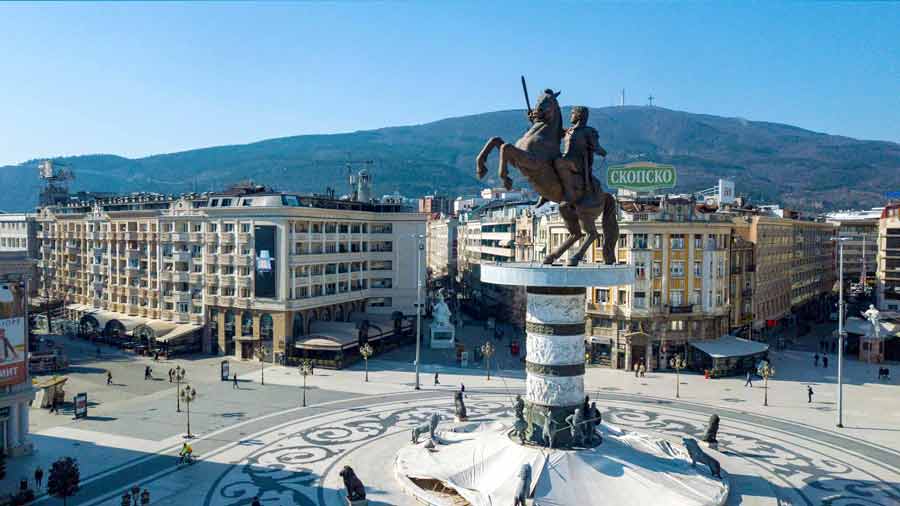 Today, the six countries now known as the Western Balkans are working toward EU membership, doing business with each other, and upgrading the roads, railways, ports and airports that will connect them better to the wider world. But they are sometimes still hampered by consequences of this past: weak institutions, political apathy or disaffection, outdated infrastructure and housing stock, pollution from overreliance on brown coal, a history of isolation from global markets, unemployment, and high levels of emigration.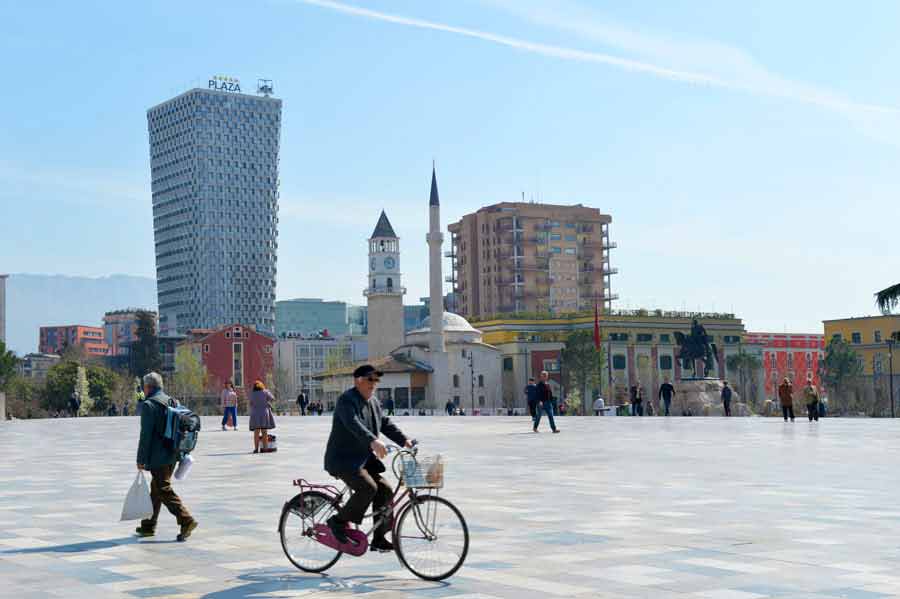 And yet there are the visionaries – the men or women with a plan they're burning to put into practice to bring change. In a region where small enterprises make up four-fifths of local economies, one of the best ways of encouraging growth is to support them, backing individuals or small firms with a big idea that can unite people behind it to create wealth. This is the thinking behind several initiatives by the European Bank for Reconstruction and Development, which along with the European Union is one of the biggest investors in the region. Programmes like the EU-supported Western Balkans Small and Medium-sized Enterprise (SME) Competitiveness Programme, and the programme funded by the EU that offers consultancy and helped Kallmeti Winery with marketing and its website, are practical ways to support small business.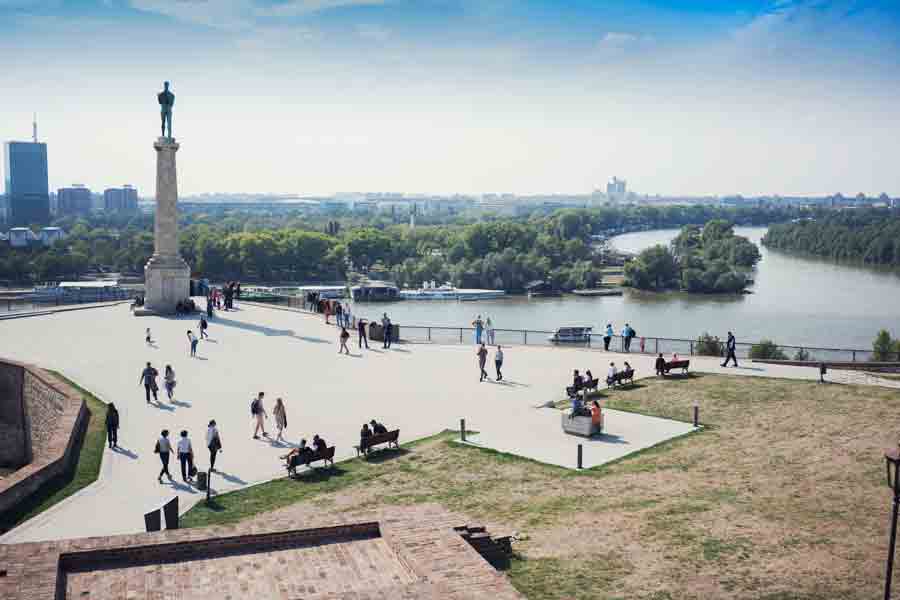 Because Gjoke Gjini is not alone. All over the Western Balkans – a region that encompasses not only Albania, but also Bosnia and Herzegovina, Kosovo, Montenegro, North Macedonia and Serbia – there are courageous entrepreneurs consumed by an idea, looking for ways to make it reality and ensure that the future at home is better than the past.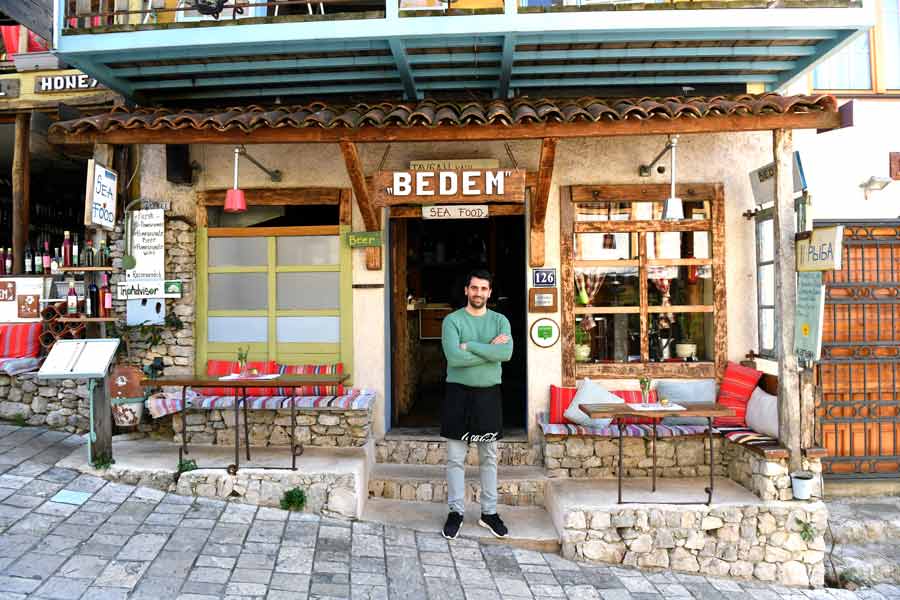 Long before the 1999 war in Kosovo, when Shkamb Koshi was just four years old, his family emigrated to Italy. He grew up there. He started studying to be a mechanical engineer, though all his energy went into the one-man design work he was doing on the side, modifying scooters and motorbikes. When he was 23, he decided to follow a passion for automotive design and set up a business selling carbon-fibre moulded parts to Italian luxury car firms. So he left his family behind in Italy and came home.
It was an adjustment. He hadn't grown up speaking Kosovo Albanian much, and, even now, five or six years later, he says, "when I talk Albanian, every person after three words says, 'you are not from here.'" The move was pragmatic more than a homecoming. He went to Prizren, 35 km away from his family's hometown, because it was more strategic: closer to the regional airports of Tirana, Pristina and Skopje, and better equipped and supplied.
In an area where he says there's not much "powerful production, industry, only small producers for local supply," his initiative is paying off. His Koshi Group supplies Alfa Romeo, Jaguar and other supercar brands, and has grown to employ nearly 40 people. He's trained each worker personally. "Unfortunately I have to, because there's no one in Kosovo or in any other Balkan country that does what I do and younger people here, it's not their fault, but if their mother and father are not working they have no very good example from home of the respect you need for work. I respect the rights of the worker, I'm really strict about that, but I need them to really work, not to play."
He is now working with the EBRD (with support from the EU) on a plan to build a new 200-person factory. Tall, irrepressibly enthusiastic with a sheen of stubble, he's excited about its unusual diamond shape: "design so it looks good, in a very good location you can see from the highway. I want the diamond shape so people think, 'what's happening inside?' and people that work there will feel lucky to be part of it."
Did he return to Kosovo just because it was a cheaper place to fulfil his dream than Italy? "That's one reason, I can't lie," he says cheerfully. "But it was also because I'm a patriot. I want Kosovo to be known not only for war but – for example – for Koshi Group."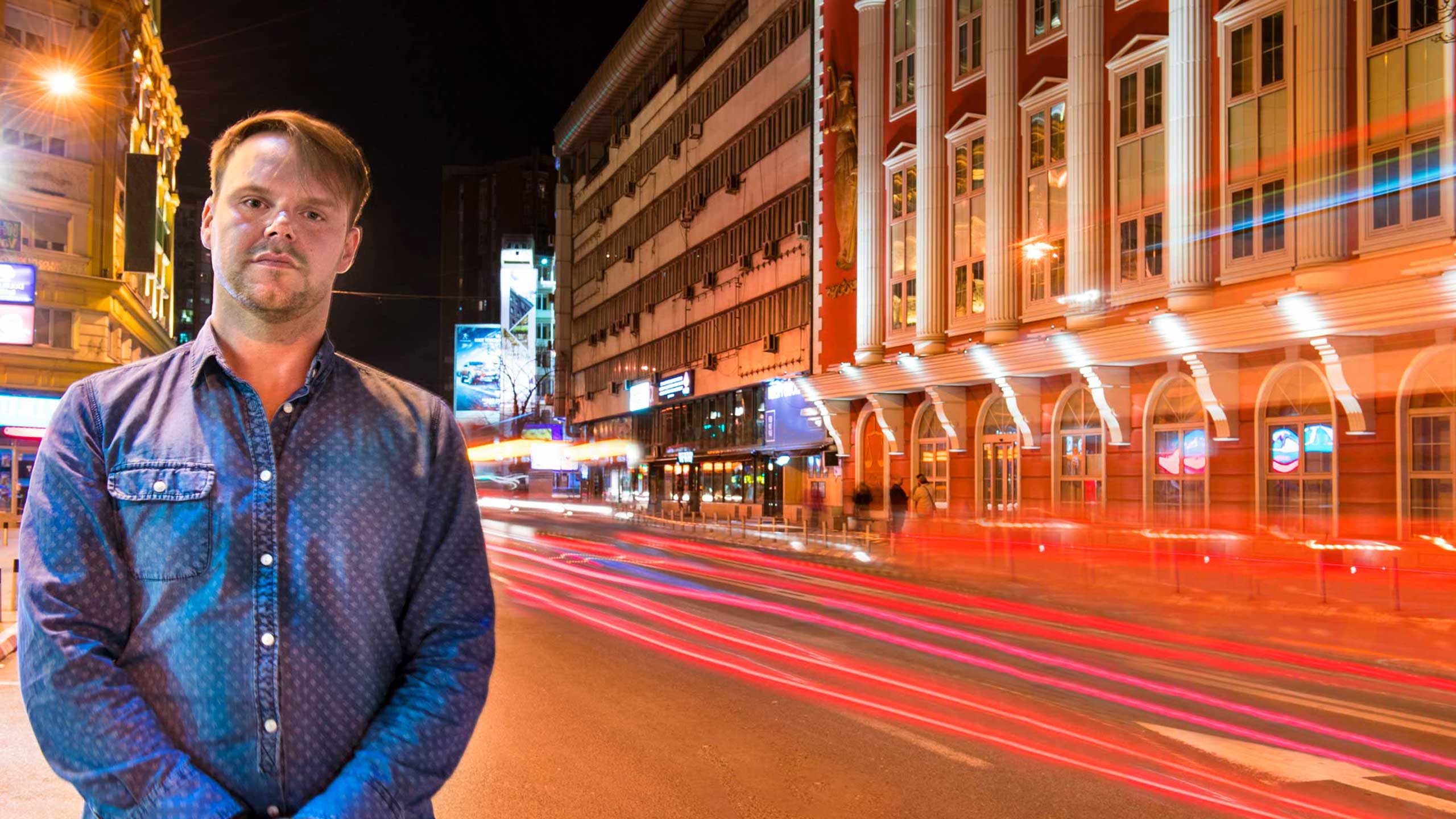 The wish to make a life where the wars of the recent past no longer matter underlies more than one entrepreneurial success story. Ivana Jovovic's chic patisserie, in the heart of the Montenegrin capital Podgorica, is a case in point. At Carolija, ladies-who-lunch types can enjoy nutty, fruity hand-cooked cakes, or linger over coffee under lampshades decorated with blowsy crepe camellias in cream and crushed raspberry and caramel shades.
Ivana, a former basketball player, made birthday cakes for her toddlers, then started baking for friends, and friends of friends, until she got a small shop, then today's bigger one, along with advice and training through the EBRD and Luxembourg. She and her husband Milan are about to open a shop in the Serbian capital, Belgrade, and next year a third outlet in the Montenegrin resort of Budva. Ivana says she went into business to show her children, now nine and eleven, that it was possible for a woman to have a career even from home.
But there's more to her story. Unlike most people in Montenegro, where there was no war, Ivana personally experienced the conflicts of the 1990s. Born in the Bosnian city of Tuzla, Ivana emigrated as a child with her Serb community. Her family settled in Novi Sad, Serbia. She later moved to Montenegro to live with Milan.
The beautiful girl-world she's so dynamically creating in her shops – the flowers, the comforting pastries, all designed to attract female customers she says are responsible for 70 per cent of cake-buying – feels like a fairytale escape from ordinary life. Is it a response to the trouble she saw early on in life?
She pauses. "Generally, yes," she says, eventually.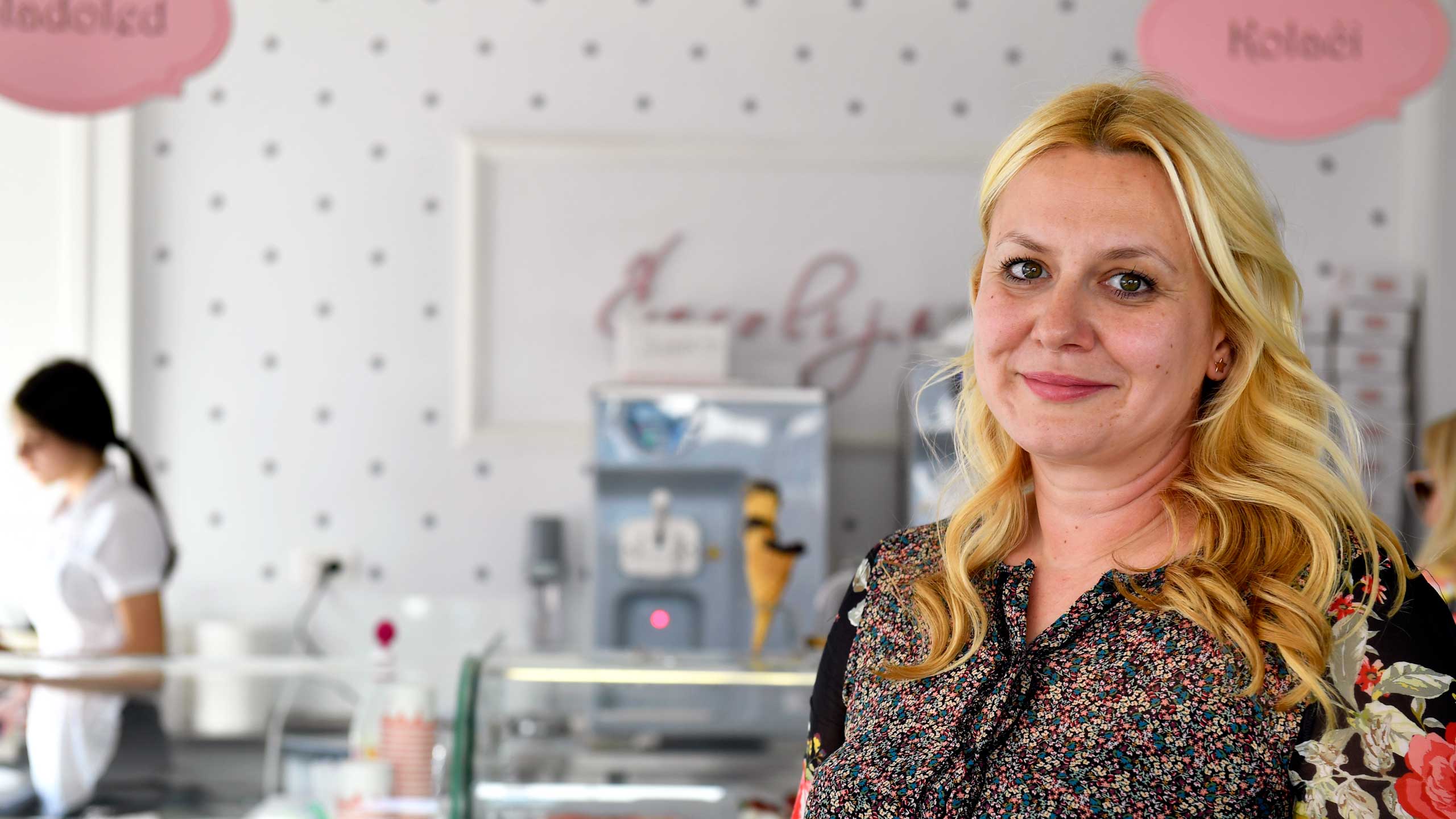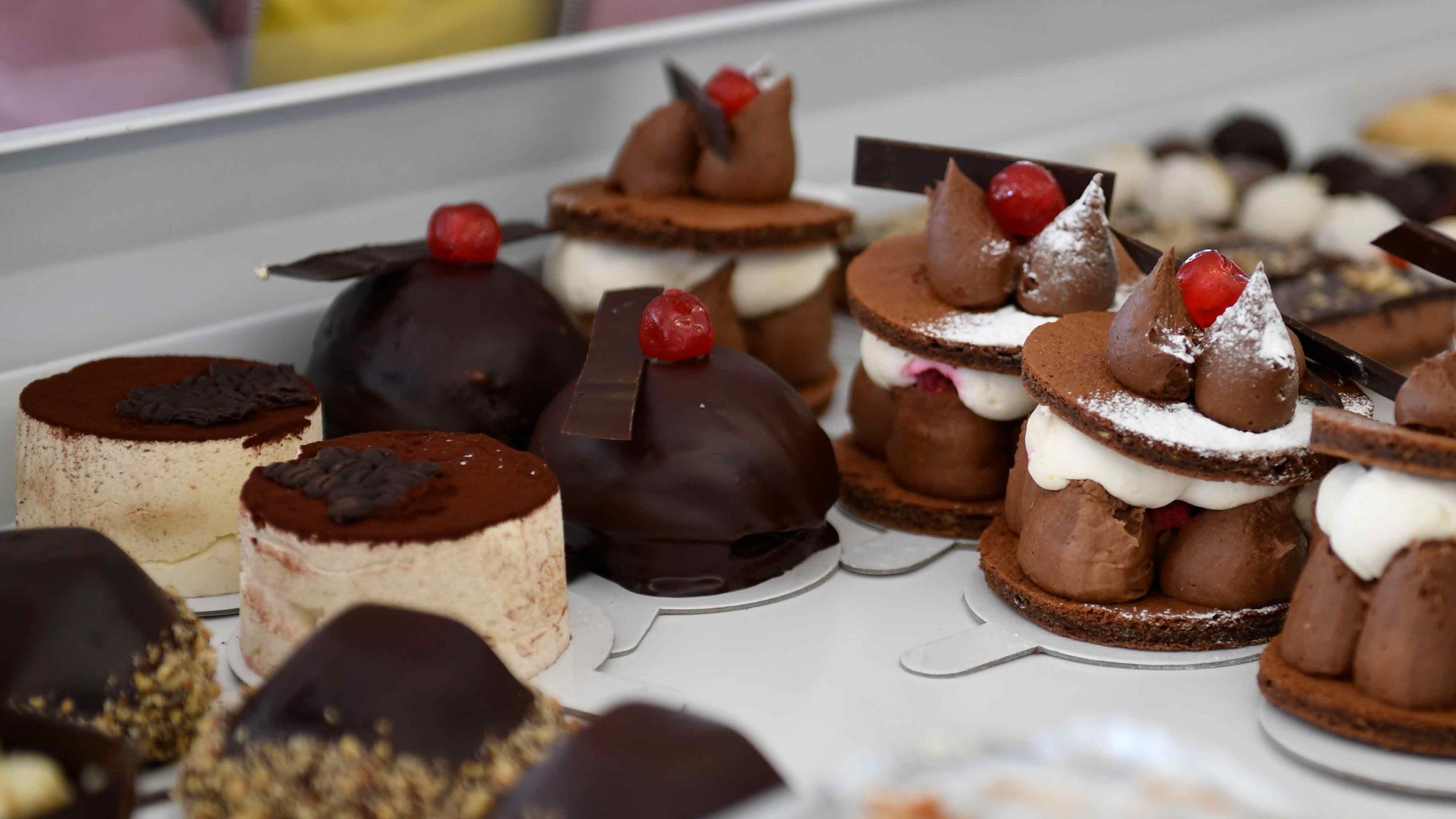 All over the Western Balkans, people are moving to follow the money. Ivana and her family are only going next door to Serbia, but many others who haven't found a way to prosper at home are heading out of the region altogether, or would like to.
According to a 2018 Gallup poll, 60 per cent of Albanians want to leave their homeland, a figure that ranks it fourth globally. World Bank statistics show the population has fallen from 3.3 million in 1990 to 2.9 today. Figures in other Western Balkans countries are almost as high.
Those most likely to leave are the skilled and the young, who have the highest chance of finding better paid work elsewhere – but whose departure means their skills draining out of their home economy. This makes things worse for those left behind. High emigration is often cited as the death knell for small-scale entrepreneurship and a threat to the future of the Western Balkans.
So it's a regional priority to stop the brain drain. But what can governments do?
The big answer is large-scale, long-term investment. There's no need to move if you have good roads, trains, ports, airports, legal systems, electricity and more, making it easy to do business where you already live. As the EBRD's Transition Report 2018-19 highlighted, people who leave their countries for good don't just want to earn more abroad – they are also those most dissatisfied with the services provided at home, from schools and hospitals to transport to water and rubbish collection.
History means the Western Balkans has catching up to do here. But enormous regional connectivity programmes are already under way to make these improvements: vast continent-wide transport corridors and power upgrades, and spin-off projects, all designed to modernise and knit the region into Europe. The Western Balkans Investment Framework, a cooperation between the EBRD, the European Investment Bank, other development banks, the European Union, and beneficiary countries, is key to this region's participation in a multi-country, multi-year, multi-institution effort (not just on transport but also on energy efficiency and SME development). One recent success story is Bosnia and Herzegovina's stretch of the Pan-European Corridor Vc, connecting the country by road to Croatia and Hungary in the European Union, says EBRD regional infrastructure director Sue Barrett. The authorities in both the Federation of Bosnia and Herzegovina and Republika Srpska cooperated to raise the fuel levy in their areas, funding the next stage of work. "This huge policy achievement provided the financial capacity to keep developing this corridor. All of our related projects had been stuck until the fuel levy was introduced, but now they're full steam ahead."
With each of these giant projects, the knock-on effect in stimulating the next bit of growth is as important as the success of the project itself in building regional connectivity.
At the port of Bar in Montenegro, container and general cargo activities are now privatised under the name Port of Adria. With the help of an EBRD-financed crane, the port can move 28 containers an hour instead of 15. Revenue is up 45 per cent. The operator, Global Ports Holding, has also started welcoming cruise liners. The changes since 2013 have made it more important to speed up improvements to road and rail connections elsewhere, through Montenegro to Serbia, to connect freight received in the port to the rest of Europe. And Port of Adria is encouraging the city of Bar and the Montenegrin government to upgrade facilities in town and to upgrade local roads to help international cruise tourists enjoy hassle-free day trips to the capital and nearby Lake Skadar. As Port of Adria CEO Sedat Kara says: "We are pushing development further."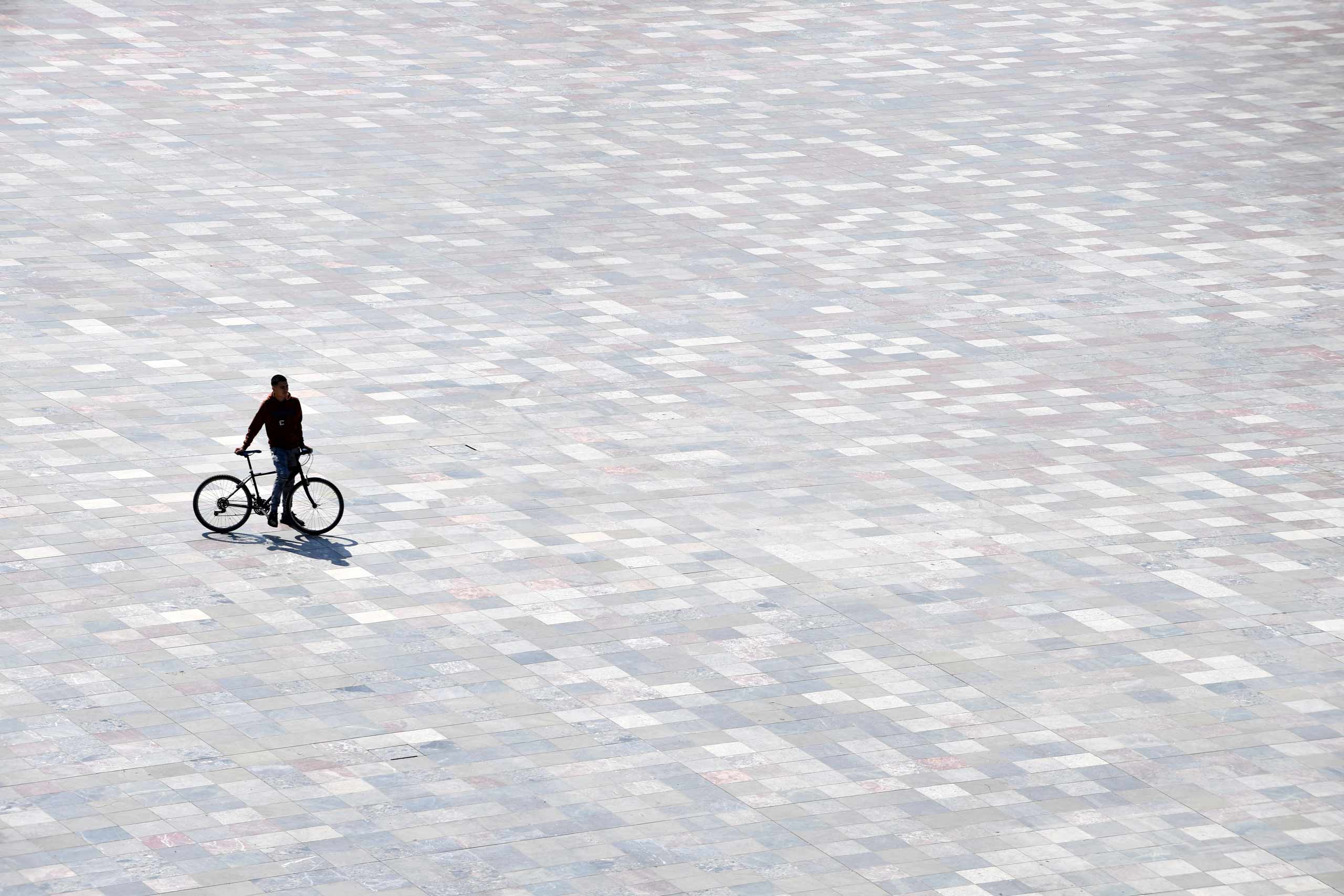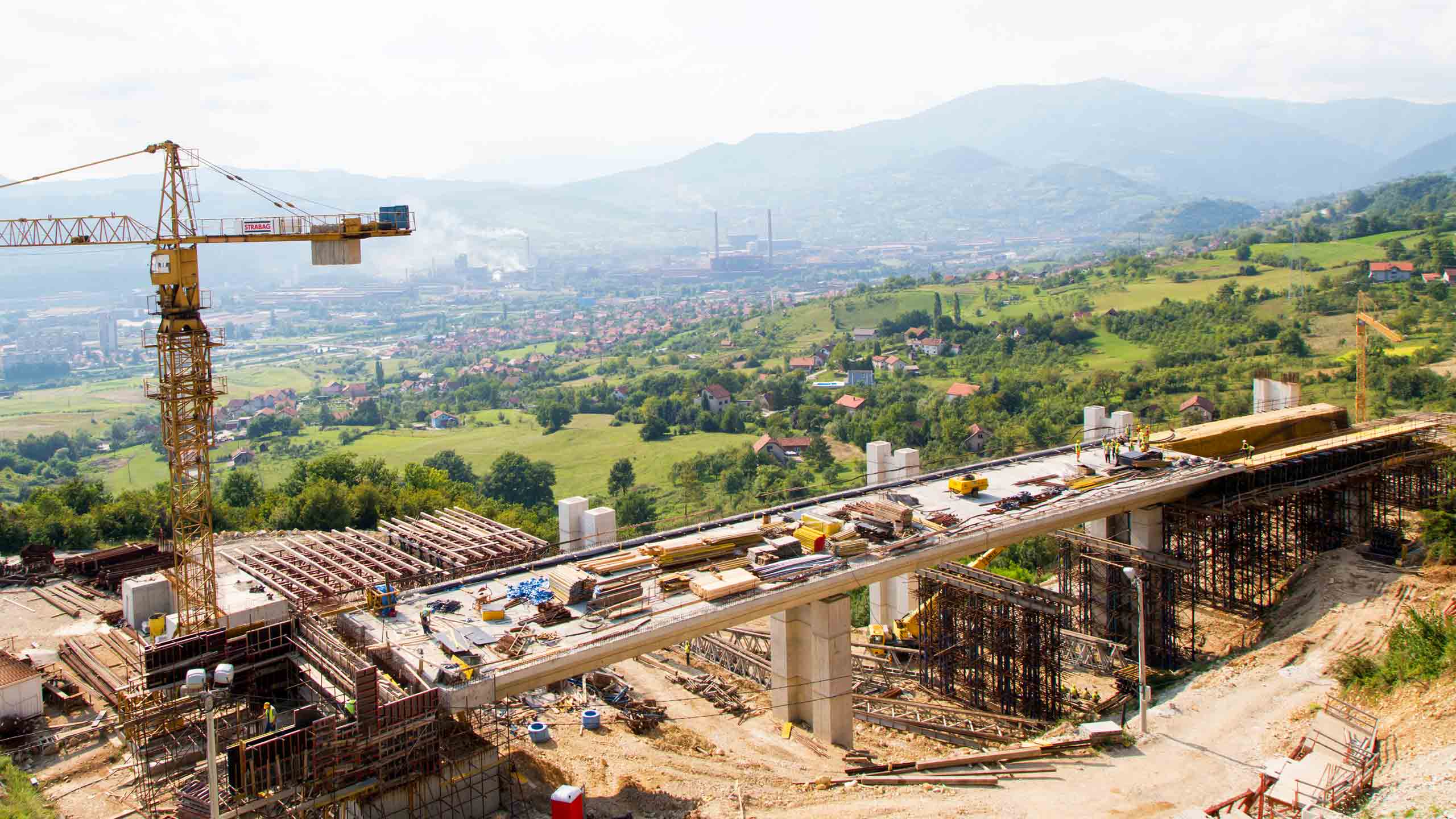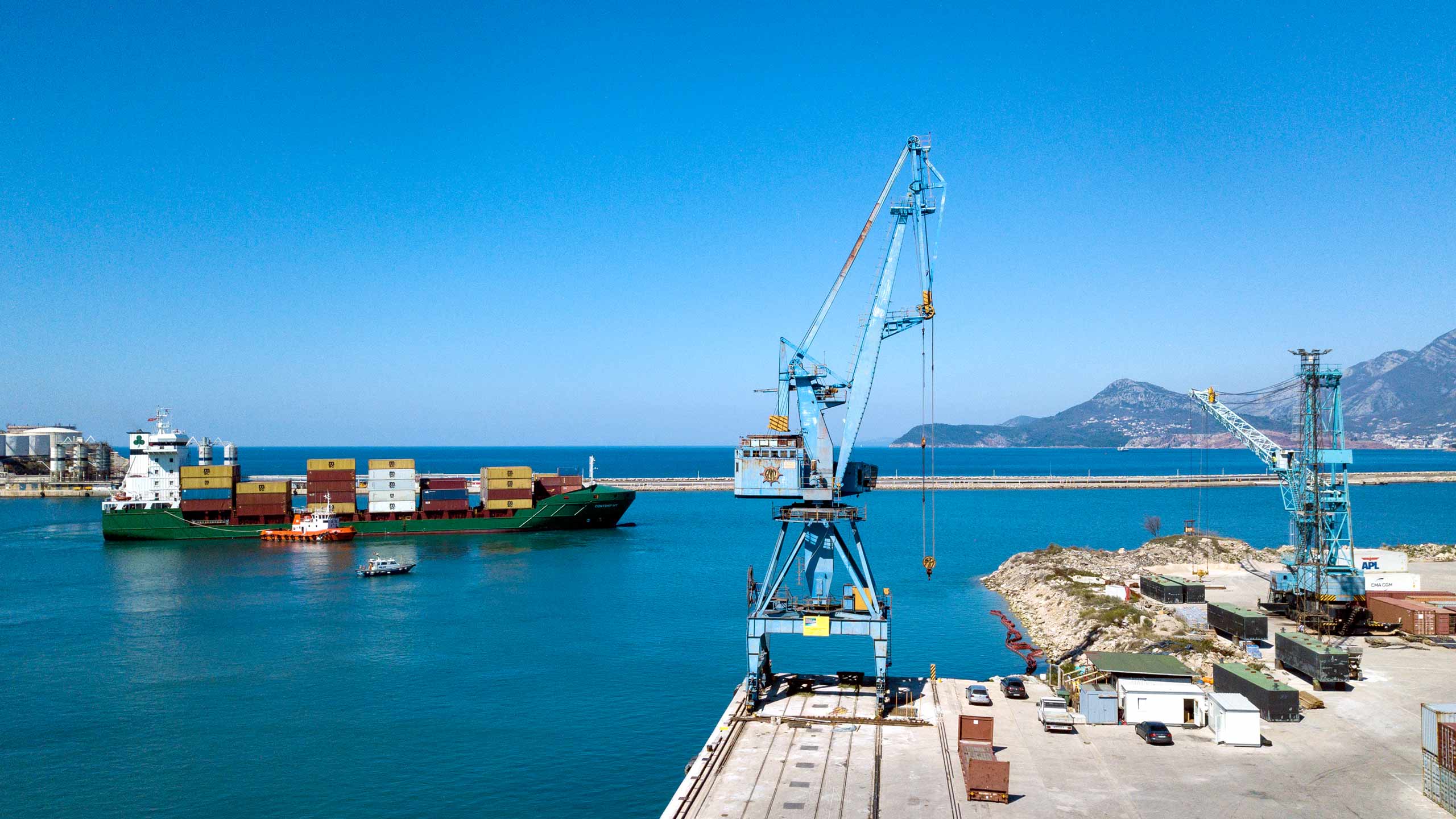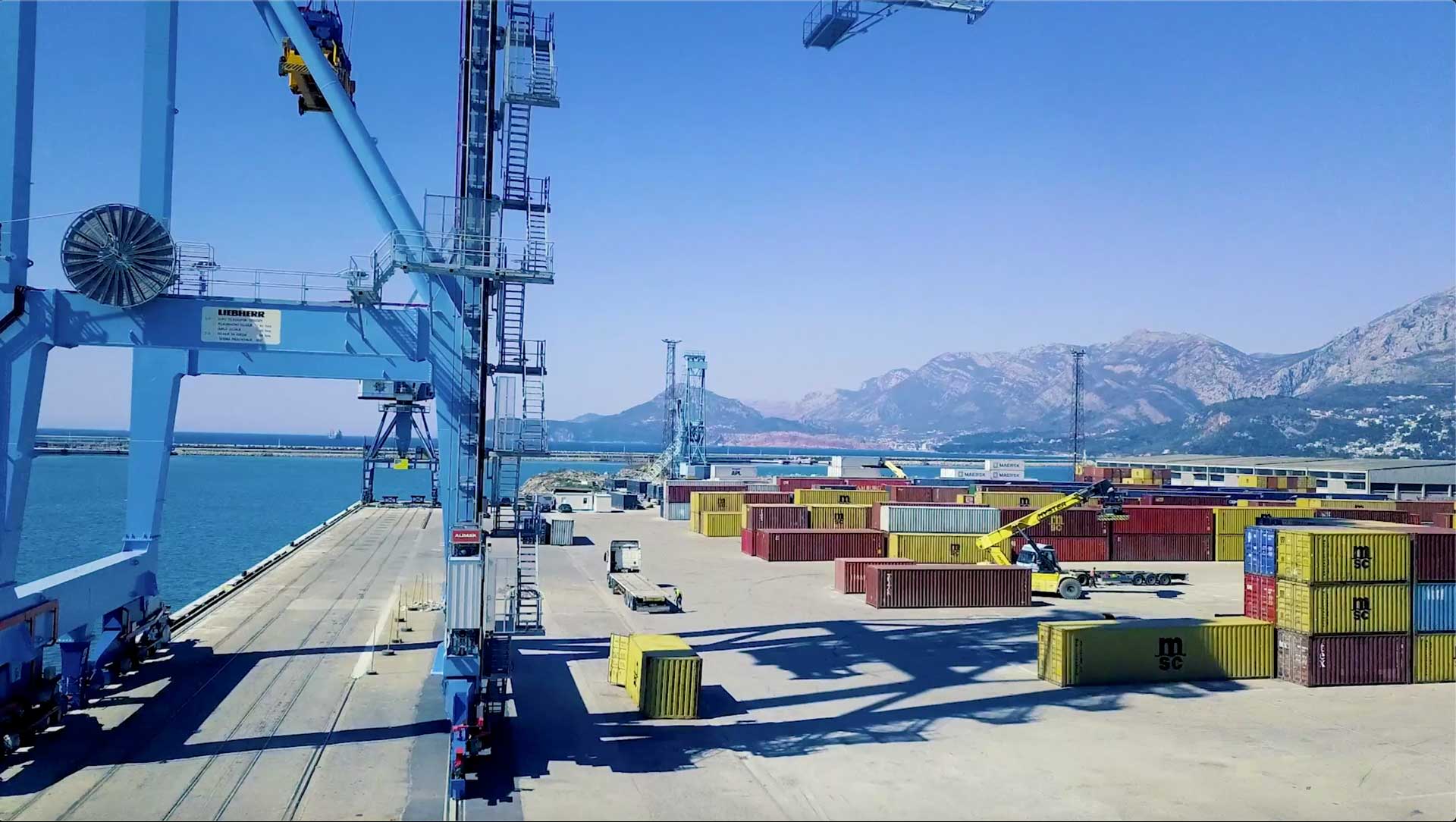 The full impact on SMEs of this structural upgrade will only be felt in the future. But already the brightest business leaders are thinking imaginatively about retaining the next generation of employees.
"At the university, postgrad students who work on international projects or go to foreign universities are often hired away. In a country of 620,000 people it's a catastrophe if someone is cherrypicking the best students," says tech entrepreneur Nenad Novovic in Montenegro's capital, Podgorica. Nenad's innovative start-up Amplitudo.me has designed products that are being developed with larger partners in Europe, products such as My Tree, an app that lets people donate money to the city to plant a tree (the perfect tool for corporate social responsibility, he says).
His solution is giving tomorrow's best workers the opportunity to develop in a global industry while staying in their birthplace. Last year Nenad set up a software academy for 100 young people to learn programming, partly online, partly face-to-face. He lavishes the same attention on his 10 employees, who enjoy a Silicon Valley-style workspace: a billiard table, beanbags, doodled-on whiteboards. "We don't want people coming to work with a grim face like they are going to jail. If we create an atmosphere they are rejoicing in, then there are results."
 "We are trying to stimulate our people with working on these innovative things, and also with increased salaries - because here, where the cost of living is much lower, and you're with your family, it may be more appealing to stay and have a €1,000 salary than be in Germany for €3,000."
Do people need to stay home? According to another school of thought, the emigration usually seen as worrying can be good for the economy, as long as it's migration without an "e", and the people who leave eventually come back. Travel broadens the mind. When they return, they bring back new ways of thinking and new contacts from abroad to do business with. The EBRD's Transition Report 2018-19 says "circular migration" can play "a crucial role in the transfer of knowledge … boosting productivity in both [home and guest] economies."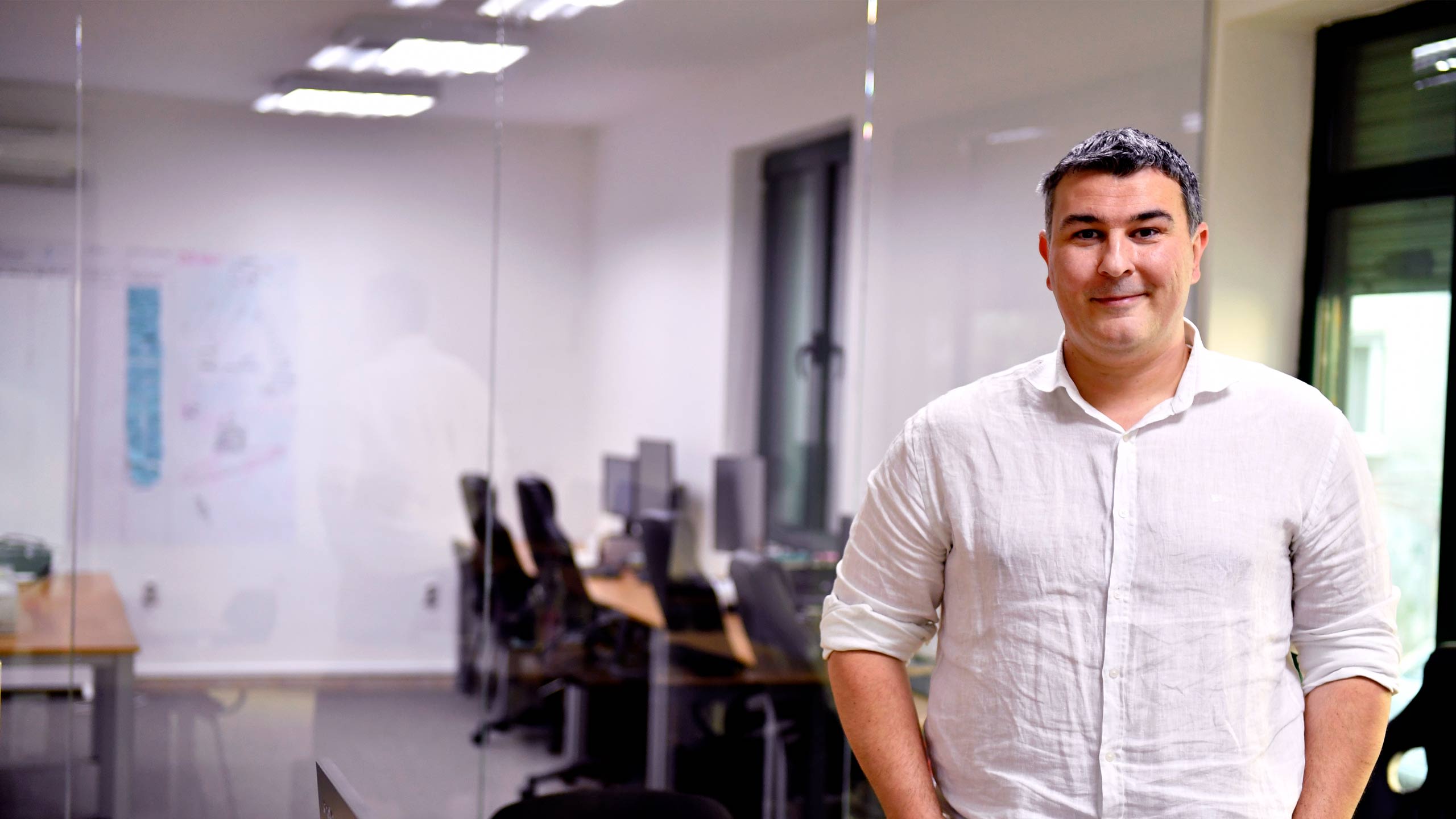 Some émigrés are already returning. They stand out because, all too often, they're the confident ones with the business idea they've seen on their travels and those pumping energy into the local economy.
Serbia's Nada Mišković's business is benefiting from skills her son learned abroad. She was earning enough from her health food company Bio Špajz to send him to study economics in England, France and China. But she's happy he's now back, with her two grandchildren too: "My son has returned with all that knowledge, and will continue the business. He loves it, he grew up with healthy food, and he understands it. So there is a bright future ahead of us".
Even émigrés who stay away help, and not just with remittances. Scientist Nevenka Dimitrova, who left the former Yugoslav republic of Macedonia to do a PhD in America, now lives in New York and works in genome technology. But she's also founded a health food start-up back home in the town of Negotino. Seed of Life (which works with the EBRD with support from Sweden) produces raw-food cereal bars and crackers. Her teenage daughter dreamed up the savvy marketing name "Wise Crackers".
Health food goes down well in today's North Macedonia, where worries about the effects of air pollution have become part of the country's politics. Nevenka and her colleagues are optimistic about the products' domestic and export prospects. Making this investment is her way of feeling connected to her homeland.
She doesn't recommend emigration to the new generation. In today's conditions, she believes, the entrepreneurs who have the dedication to set up a company should be doing so at home: "Emigration is never easy. You always miss your closest family and friends, and feel nostalgia. Today there are more chances to create opportunities at home. That's what our economy needs."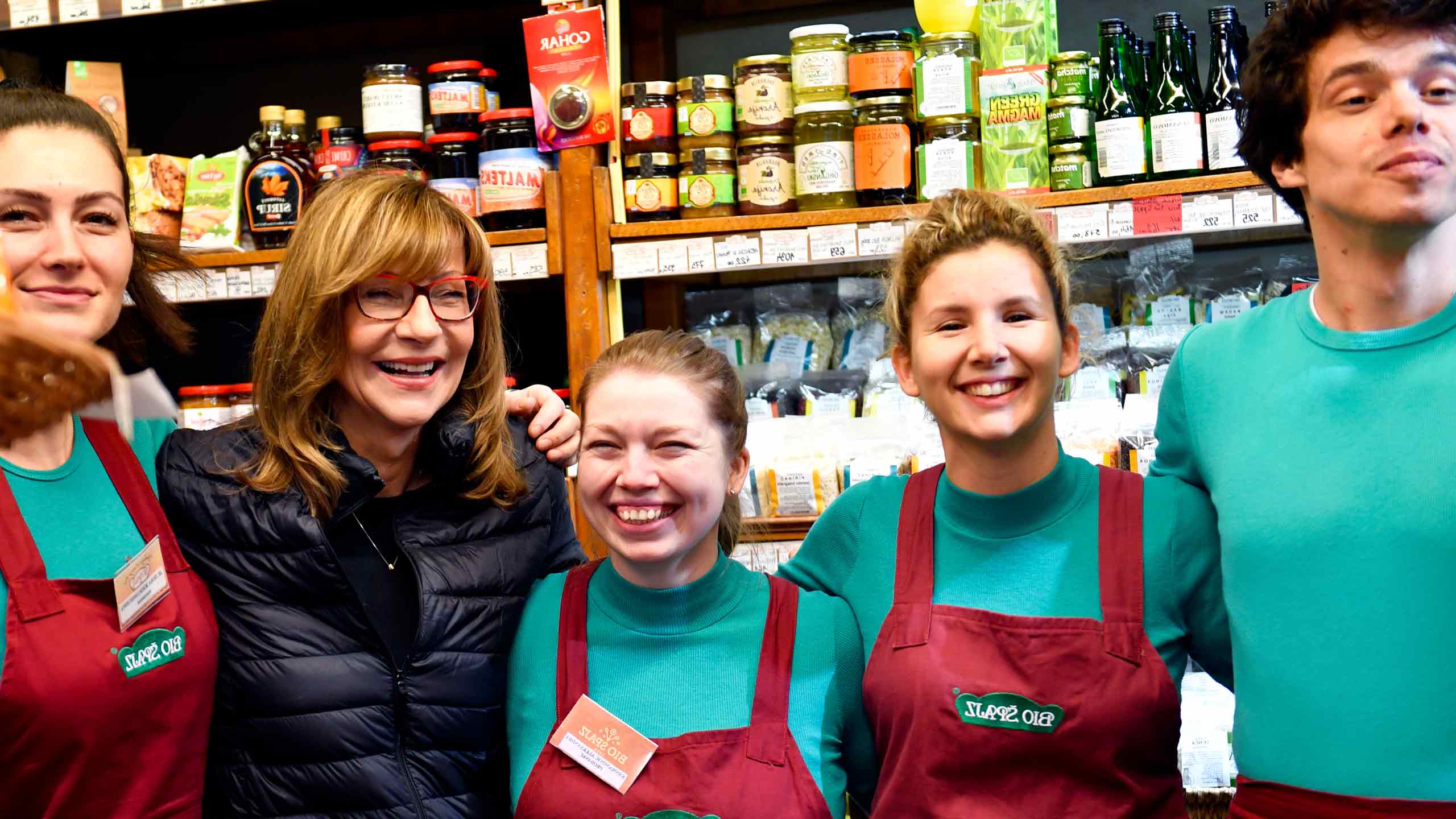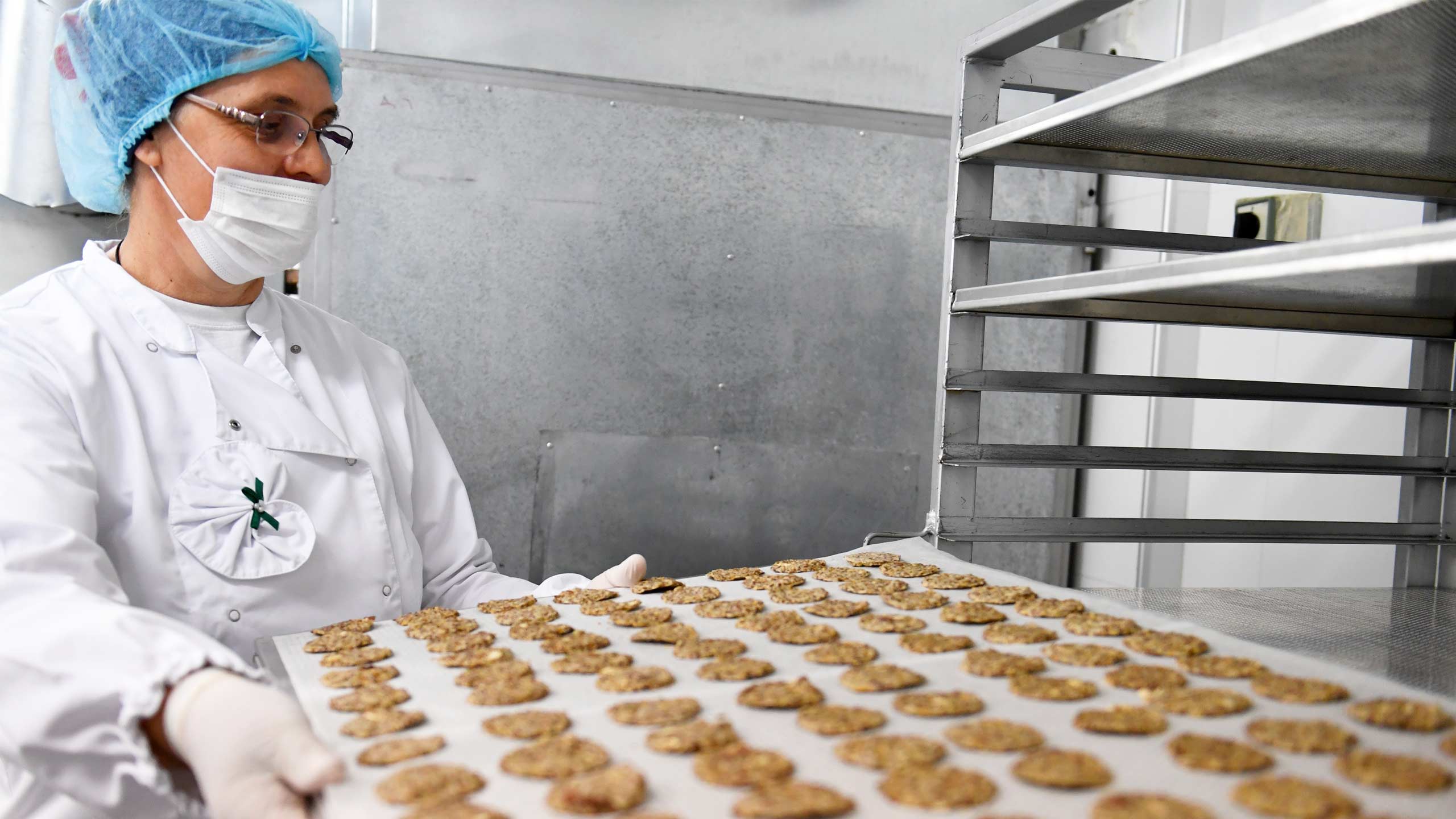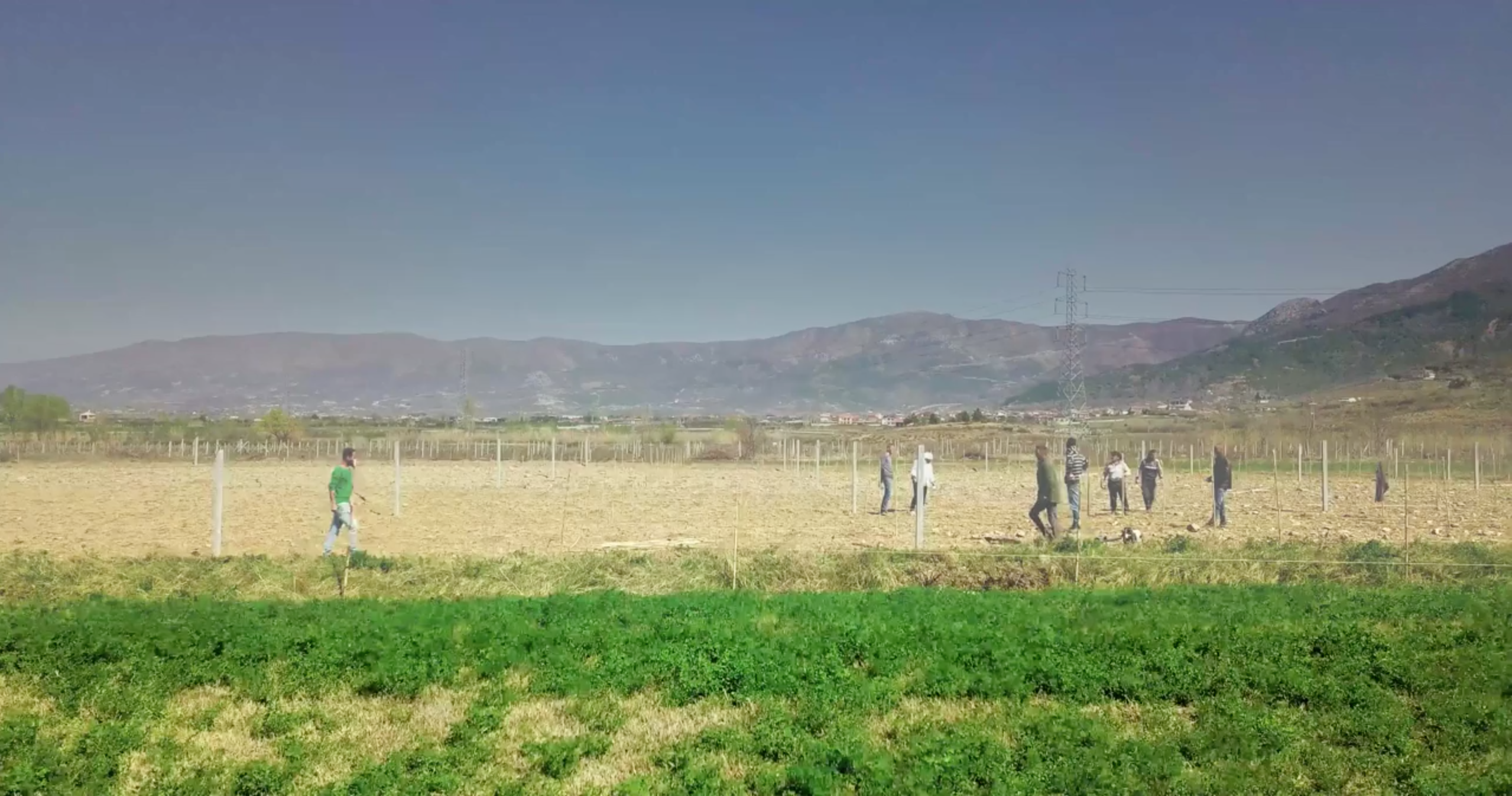 Credits
Words: Vanora Bennett
Filming: Dermot Doorly
Photography: Dermot Doorly, Olivia Waltho & Rebecca Corbett
Production: Dermot Doorly & Olivia Waltho
Design: Nathan Goulbourne
The EBRD is a multilateral bank that promotes the development of the private sector and entrepreneurial initiative in 38 economies across three continents. The Bank is owned by 67 countries as well as the EU and the EIB. EBRD investments are aimed at making the economies in its regions competitive, well governed, green, inclusive, resilient and integrated.
Follow us on: Twitter, Facebook, LinkedIn, Instagram and Youtube.